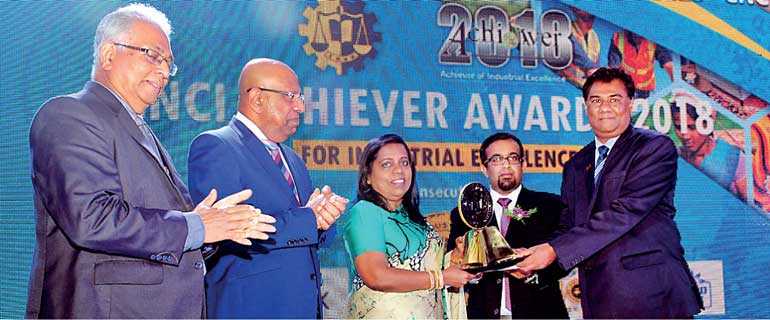 TMC Member Ruwan De Silva, Managing Director of Sripalie Contractors Ltd., received the Silver Award in National level, Category – Large Sector – Service and the Gold Award in Provincial level, Category – Large Sector – Service at the CNCI Achiever Awards 2018, held on 9 August at Hotel Galadari.

The Achiever Awards is a mega event annually organised by the Ceylon National Chamber of Industries – CNCI. In 2018 the CNCI conducted the event for the 17th consecutive year with aim of promoting industrial growth in the country by recognising and rewarding those industrialists who have excelled in the business benchmarks in the areas of quality standards, productivity, capacity building, labour relations, etc., while assuring concerns over the social and environmental responsibilities.

Sripalie Contractors is a premier construction company providing end to end construction solutions to clients in Sri Lanka since its inception in 1971. The Company is headed by TMC Member Ruwan de Silva who is the Chairman/Managing Director. The Organisation enjoys C1 grade classification for building in the industrial, commercial, hospitality, health and residential sectors.

Ruwan de Silva amongst his other involvements, serves as a Director of National Construction Association, Federation of the Ceylon Chamber of Commerce and Industries, vice President of Ceylon Institute of Builders and the Galle Cricket Club. He is also a Governing Council Member of the Sri Lanka Accreditation Board of conformity Association (SLAB) and Member of the SAARC Chamber of Commerce and Industry.