Unleashing the spirit of entrepreneurship: Women aspiring to be fashion entrepreneurs now have more reasons to rejoice, with The Singer Fashion Academy, a part of the leading conglomerate Singer Sri Lanka PLC, launching an initiative designed to train, motivate and inspire women to build their own businesses in the fashion industry .

This initiative came about as a result of identifying a gap in the industry in terms of the prevailing lack of training and know-how for fashion entrepreneurs to commence their own business ventures.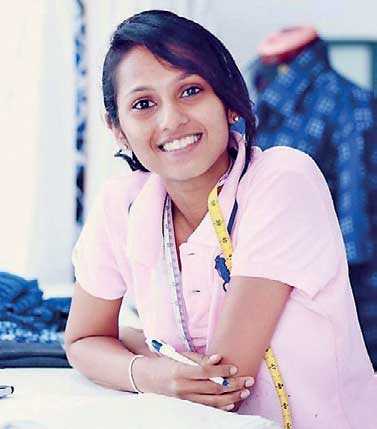 Singer Business School Head Koshitha Peramunagamage stated that they felt March, the month that celebrates women, their value to society and their achievements, was an appropriate time to launch this initiative. "We strongly believe that Sri Lankan women have an entrepreneurial spirit where they can turn their passion and talents into value driven businesses. Through this initiative, we hope to nurture this entrepreneurial spirit and provide support to women who seek to launch their own innovative business endeavours in the field of fashion."

Taking this initiative forward, The Singer Fashion Academy will waive off the registration fee for women registering for courses in the month of March along with instalment schemes that are interest free. A special gift will be added to this bundle of benefits for those who register on the 8 March. Additionally those commencing their own ventures will be further assisted through special schemes to purchase their own sewing machines.

Galvanising further support for fashion entrepreneurs: The academy also provides a series of informational sessions on various topics that will better prepare women entering the world of entrepreneurship. These workshops will provides training and coaching to encourage self-employment and enterprise creation. "There is no limit to what women can achieve, and the success stories of the women who have trained through us is a strong testimony to how the right nurturing environment can help develop talents," commented Koshitha

A recent success story of this nature included Thushani Rodrigo, born with a hearing impairment who embodies the message that "talent can overcome disability" by winning the Designer of the Year Contest in 2013 at just 21 years of age. Today she runs her own successful business in making rag dolls, fabric bags, patchwork and hand crafts.

Top Accreditations: The Singer Fashion Academy is also the First Sri Lankan Institute to have their courses validated from the Chartered Society of Designers UK (CDS) which speaks volumes of the high-quality of the programs. These programs offering an internationally recognised academic path for students are designed with a structured three-part career progression, that includes a six-month Foundation Certificate, followed by a one-year Diploma and a final one-year Advanced Diploma.

The validation from CDS gives students completing the Foundation stage to simultaneously receive the Singer Fashion Academy certificate and credentials from the prestigious Chartered Society of Designers (CSD). The CSD Certificate, enables students the ability to apply for Student Membership status from the Society with no application or joining fee required. CSD Student Membership offers a host of benefits including credibility, networking, online portfolio, directory listing with a public profile, professional development, and up to-date news from the global design industry.

Unique Benefits: With a network of over 60 locations island-wide covering all the major cities across the country, the academy gives the benefit of easy accessibility that other fashion institutes in the country do not currently provide. The courses are covered in all three languages, Sinhala, English and Tamil which is another unique feature of these programs.

With the overall aim of providing talented women in the country the knowledge and assistance needed to launch their business ventures in the fashion industry, the ability to access markets to sell their products and to better contribute to their country's economic growth, The Singer Fashion Academy sets a benchmark in the industry through this initiative and paves the way for furthering fashion entrepreneurship ventures in the country.