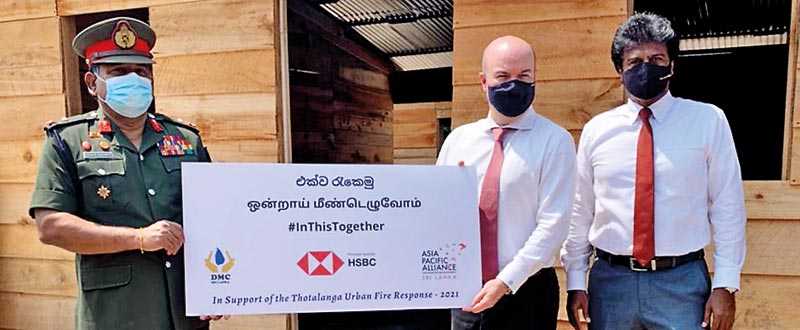 The joint partnership represented by DMC Director General Major General Sudantha Ranasinghe, HSBC Sri Lanka Acting CEO Stuart Rogers and A-PAD Sri Lanka Country Director Firzan Hashim
---
On 15 March, fire engulfed Kajeemawatte, Thotalanga, razing almost 40 houses to the ground, affecting nearly 30 families including 70 children. Following the disaster, the affected residents were evacuated to a temporary shelter and the emergency relief phase was led by the Government of Sri Lanka.

Upon receiving the news, public and private enterprises such as the Disaster Management Centre (DMC), Colombo District Secretariat, HSBC Sri Lanka, Asia Pacific Alliance for Disaster Management Sri Lanka (A-PAD SL), along with the military led by Sri Lankan Air Force joined hands in responding to the crisis.

The joint partnership identified that resettling the affected families would be first priority. As such, homes were reconstructed and relocating families took place on the 9 April. Apart from rebuilding homes, essentials such as COVID-19 wellness packs, family hygiene packs, children's packs and kitchen utensils were distributed to the families, as an initial step towards restarting their upturned lives all over again.

The event took place in the presence of DMC Director General Major General Sudantha Ranasinghe, HSBC Sri Lanka Acting CEO Stuart Rogers, HSBC Sri Lanka CSR Manager Dilini Fernando and A-PAD SL Country Director Firzan Hashim. In coordinating on ground efforts, Sri Lanka Air Force and the Colombo District Secretariat under the supervision of GA Colombo Pradeep Yasarathna, performed a commendable service.

The rapid response which bloomed out of the Public-Private Partnership (PPP) was well appreciated by those affected and the collaboration was satisfactory in that, it provided new outlets for those who needed it the most in the face of a crisis.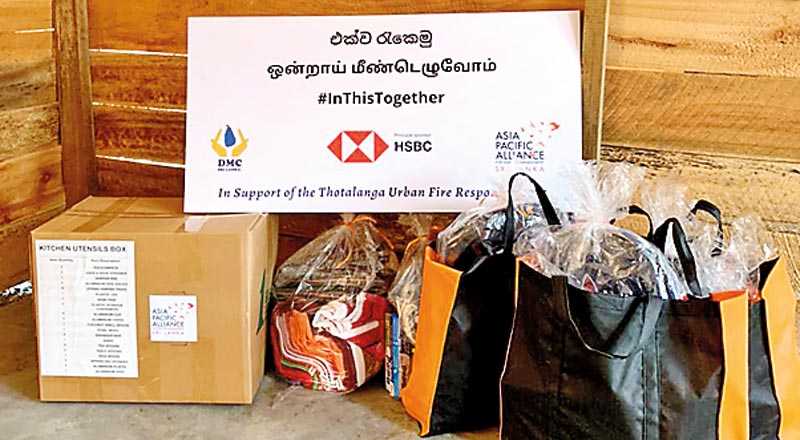 Items including COVID-19 wellness packs, family hygiene packs, children's packs and kitchen utensils were provided to the resettled families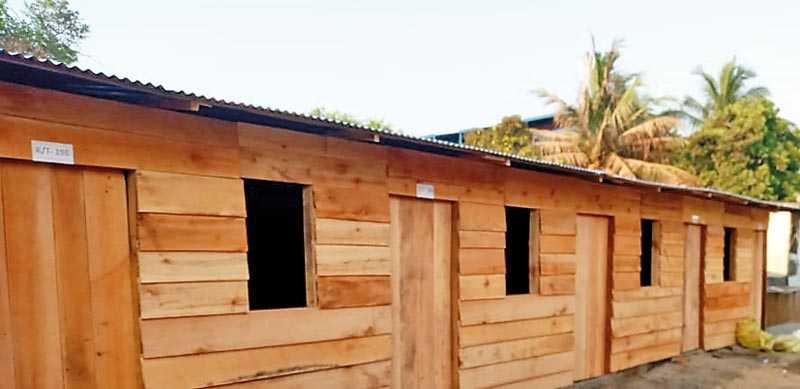 The PPP reconstructed homes destroyed by the Kajeemawatte fire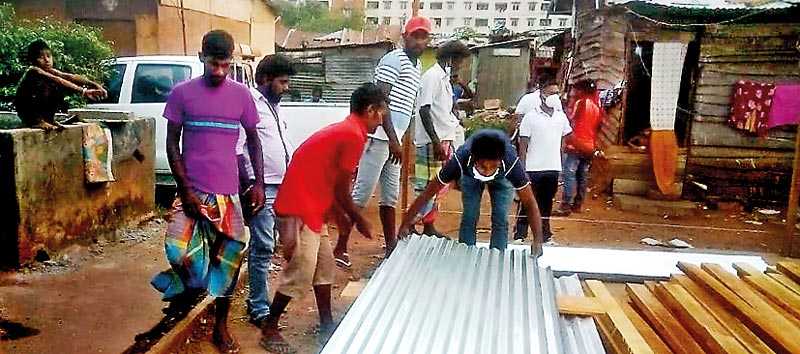 A-PAD/HSBC partnership provided roofing sheets for the homes which were being constructed by the State led by Sri Lanka Air Force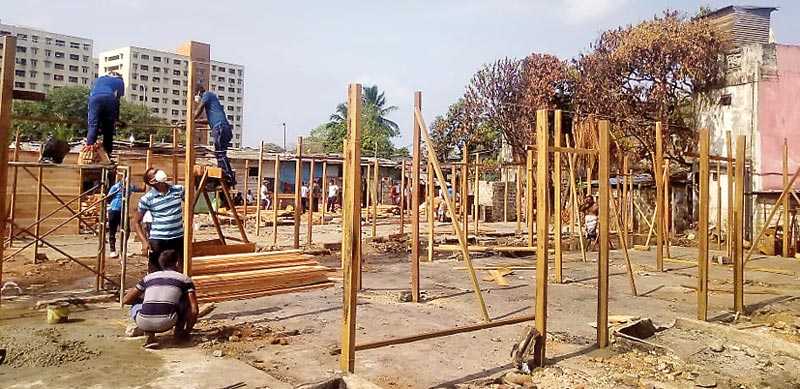 Initial stages of reconstruction: Sri Lanka Air Force leads the process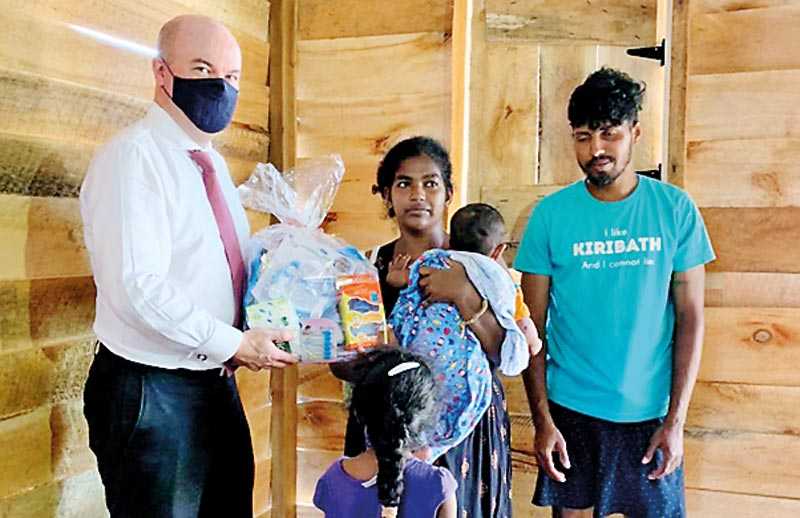 HSBC SL Acting CEO Stuart Rogers welcomes families into their newly-built homes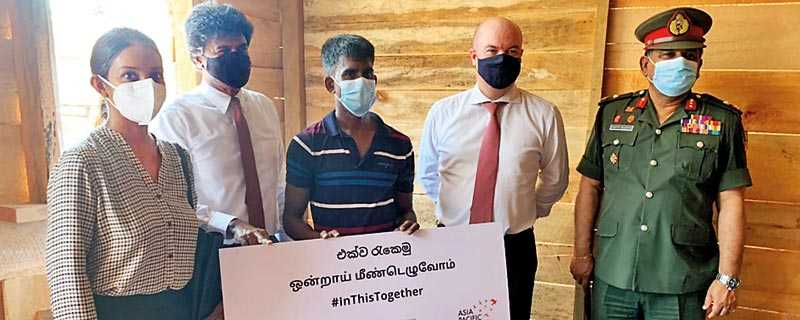 Families are resettled once more in the presence of (from left): HSBC SL CSR Manager Dilini Fernando, A-PAD SL Country Director Firzan Hashim, HSBC SL Acting CEO Stuart Rogers and DMC Director General Major General Sudantha Ranasinghe
---