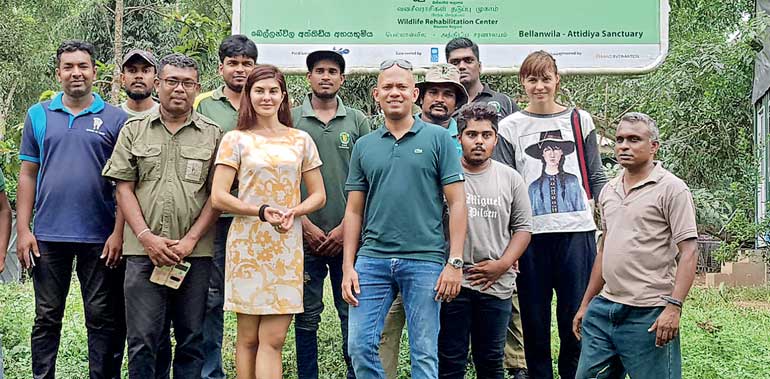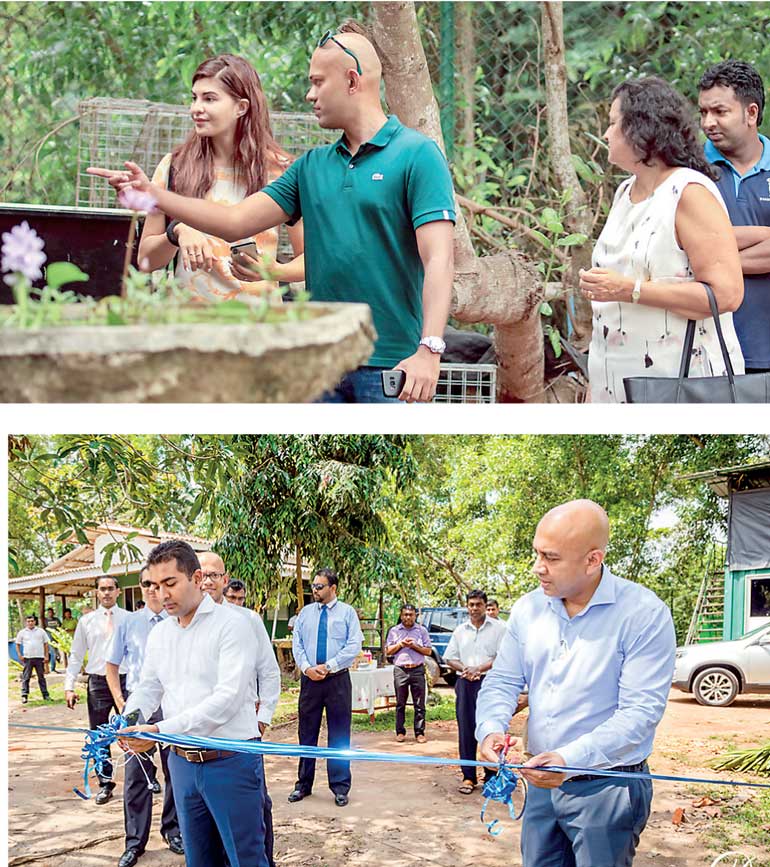 The Corporate Social Responsibility team of Mercantile Investments and Finance PLC has bequeathed their sincere support to the wildlife rehabilitation centre at Attidiya, Dehiwala by assisting to develop the proposed nursery unit which was constructed to restore the health of injured animals.

It was a crucial necessity to treat and relief the suffering of these wild creatures which were at a precarious situation and subsequently reintroduce them to the wild. By recognising this necessity, the CSR unit of Mercantile Investments has taken immediate steps on constructing a nursery unit and handed over to the centre on 2 March.

The event was attended by Chief Guests Anuradha Jayarathne, Deputy Minister of Mahaweli Development and Environment and the Managing Director of Mercantile Investments Gerard Ondaattjie. Their presence was considered as of significant importance and a great strength to direct this project towards success.

The Veterinary Surgeon of the Wildlife Department Western region, Dr. Suhada Jayawardhana and the Director of Centre for Eco Cultural Studies Sujeewa Jaasinghe were there from the beginning to render their assistance for this project.

Based on the supervision and guidance of Dr. Jayawardhana, Jaasinghe has proposed and designed the proposal for the nursery and directed Mercantile Investments to complete this project successfully. It is a pleasure to witness such enthusiasm and work with them in order to accomplish the goals of this project.

Sri Lankan Bollywood icon Jacqueline Fernandez added stardom to this occasion by visiting the centre and showing her love and empathy towards animals. Her presence was of significant importance to the success of this project.

The CSR unit of Mercantile Investments was established many years back and from the beginning onwards it was goal oriented and dedicatedly contributed to the wellbeing of society in various aspects. One of the key CSR fund allocations of Mercantile Investments is the 'Wildlife Conservation Fund' and a percentage of money keeps transferring to the reserve from each vehicle lease commenced by the company.

As a responsible entity of the society, Mercantile Investments has discerned its social responsibilities and has always worked in order to fulfil the needs of the society by aiding and assisting the process of development and welfare in multiple ways.

The immense support, guidance and supervision of the Director – Credit and Marketing Dhanushka Fonseka, General Manager – Finance Deva Anthony and other dignitaries and office bearers of several divisions have been the pillars of strength in accomplishing these tasks. It is considered as a great pleasure to get involved in such endeavours which are focused on the amelioration of the society and this project of developing the nursery unit for rehabilitating wild life will be of significant importance and it would be a beneficial asset for the Wildlife Conservation Department to continue their service to the nation.