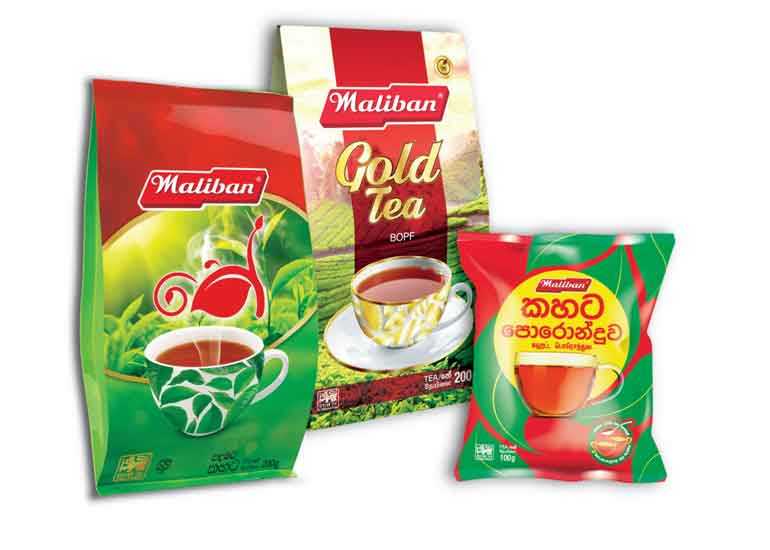 ---
By Nishel Fernando

Maliban, having a strong brand heritage of over 60 years in the confectionary industry, has successfully won the hearts of consumers and become a household brand in Sri Lanka. As a household brand Maliban in 2017 ventured into the tea segment with an aim to serve the consumer with the 'best cup of brew'.

As the world celebrates tea today, the most consumed drink globally, the commodity which is predominately exported by developing countries such as Sri Lanka remains a crucial part of their economies due to the contribution in funding required imports as well as supporting millions of livelihoods in the rural economy.

Maliban launched Maliban Gold BOPF, Maliban Tea, and Maliban Kahata Poronduwa in different tea blends. These blends cater to different types of consumer preferences which cater to all Sri Lankan tea drinkers' taste palates.

Ceylon Tea is often regarded as the best black tea in the world given its superior quality, unique aroma and taste combined with its reputation running built over one-and-a-half centuries. Sri Lanka is the fourth largest tea producer and the third largest exporter globally, while an estimated three million livelihoods in particular in rural and estate sectors are directly or indirectly connected to the industry.

The flavour and quality of Ceylon Tea vary with agro-climatic conditions and seasons. The prime agro-climatic regions include Nuwara Eliya, Dimbula, Uva, Uda Pussellawa, Kandy, Ruhuna and Sabaragamuwa regions where a variety of unique flavours and aromas of Ceylon Tea are produced in each region, synonymous with quality.

The tea drinking habit remains a strong tradition in the country. The majority of Sri Lankans are considered to be tea drinkers, with the vast majority being black tea drinkers.

However, finding a high quality cup of tea can be difficult with many products coming into the market frequently. In identifying this gap in the market, Maliban, which is one of the most trusted household brands in the country, decided to serve Sri Lankans a top quality of cup of tea.

Maliban Tea products contains Pure Ceylon tea blends and the products adhere to the most stringent quality standards in order to cater the best cup of tea to consumers. Despite there being many competitors in the tea category, Maliban has been able to become one of the leading brands in the country. In joining with the Ceylon Tea industry, Maliban Group extended its best wishes on International Tea Day with an open invitation to all Ceylon Tea lovers to enjoy the warmth of a cup of tea from Maliban's authentic Ceylon Tea range.