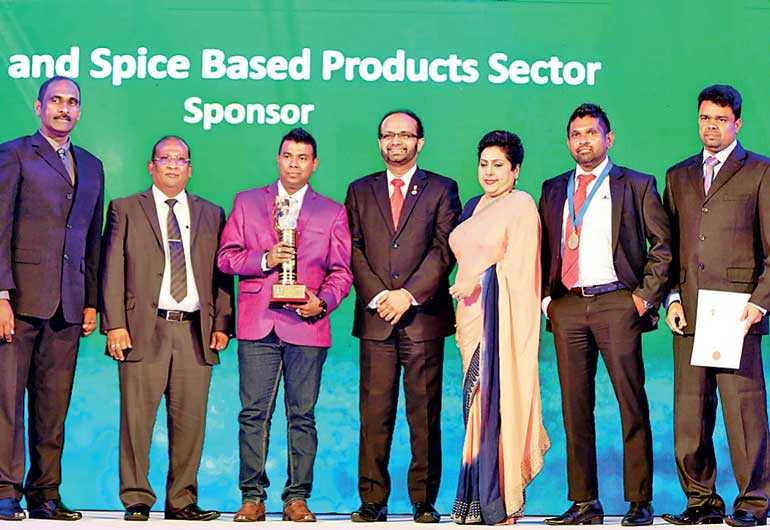 John Sea Foods Ltd., a leading company in the seafood export sector, became the proud winner of a couple of coveted Best Exporters Awards in fish and fisheries products sector from two prestigious awards ceremonies recently.
The awards ceremonies were the President's Awards organised by the Export Development Board and the company was awarded in third consecutive years under the same

category and the Exports Excellence 2019 organised by the National Chamber of Exporters (NCE) was awarded under the extra-large gold award respectively.

Founded by Supun Chalinda in 2011, John Sea Foods exports fisheries products to Europe and the US. Known for high quality with standard certificates from Friend of Sea, FDA, Dolphin Safe, BRC and SGS the company is a major foreign exchange earner in the sector.

It has been involved in the trade of purchasing local market fish and exporting overseas due to external market demand, its business expansion targets have led to set up a state-of-the-art factory. The new fish processing facility meets all international quality standards.

Today, John Sea Foods is an internationally reputed brand for high quality sea foods with HACCP certification. The company contributes a considerable portion of its profits for CSR projects while standing specifically for the maritime safety.

As the Managing Director of Wi-Fi music band, Supun Chalinda made history by introducing a HD Harray Hybrid Sound System for a music band for the first time in Sri Lanka.

Along with business, music is being the passion of his life. He intends to hold out door musical shows at a reasonable price with a view to helping talented youth. He stated that his ambition is to create more qualified professionals for supporting of the country development.