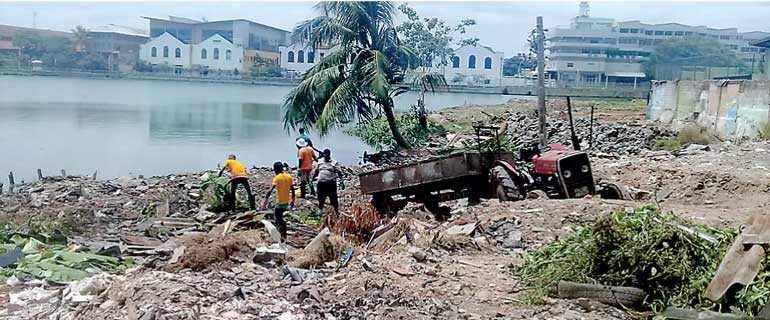 'No Kunu', the groundbreaking citizens' campaign cleaned the Colombo's Beira Lake on Saturday with the support of the public, private and state sector organisations. The 'No Kunu' campaign has been launched by Sumi Moonesinghe, a prominent business leader, with the support of various private business establishments and the relevant Government authorities, namely: the Presidential Secretariat, Colombo Municipal Council (CMC), Urban Development Authority (UDA), Sri Lanka Land Reclamation and Development Corporation (SLRDC), the SL Navy, Ports Authority and the Police.

Commenting on the initiative, Moonesinghe said the cleaning would not be sustainable until the country finds a lasting solution to the problem of illegal dumping of sewage in the canals.

"This can only be done by the active involvement of the relevant Government authorities and citizens," she explained, adding that the 'No Kunu' campaign will turn out to be a rallying point for concerned citizens, intellectuals and businesses to work towards a better future for Sri Lanka's commercial capital.

'No Kunu' initiative members also call on all corporates and Government institutions to carry out awareness campaigns, through regular and social media , highlighting the dangers of single-use polythene and explaining the importance of segregation and disposal of garbage.