By Sajeeva Samaranayake

I may be stating the obvious by joining the words legal method and disorder. But in doing this, I am attacking a fiction we all cherish. The words "law and order" have always gone together. I do not de-link them because I love the legal method less but because I love it more. My argument is that in this society, the legal method has been over-stretched beyond functionality. We will need to take a more sympathetic and realistic view of what is after all – another human mechanism.

The pre-1800 social order around the world was associated with religious beliefs. Thus, the due performance of religious beliefs after a calamity was effective to restore order.

However, a different way of thinking evolved in the West and this happened quite gradually or organically over 1000 years from Aristotle to Newton. Scientific thinking and rationality became a more accepted approach to the restoration of social order.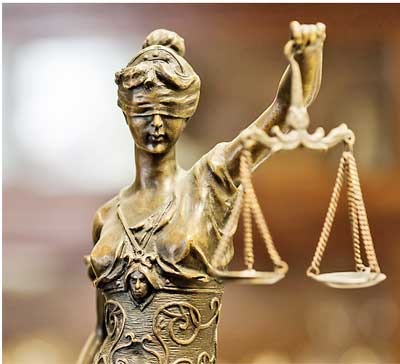 However, not all laws and legal processes can qualify as scientific or rational. Some like criminal justice are simply glorified rituals without a logic that can respond to causes. They are no better than the old 'thoviles' performed by the kattadiyas. However, they have a social and psychological function without having any scientific value towards greater understanding.

A split emerged when these legal processes were applied to the colonised Third World. The new social formations moved in two directions. A new elite moved up and those who could not 'make it' moved to the bottom. A yawning gap emerged in between; a disconnect between formal and informal power; and between state and society.

The state claimed to be 'modern' but society continued to remain within the older status bound paradigm. While the state officially affirmed law and rights society continued to rely on relationships. This disconnect affects the proper identification and resolution of problems in society. It has increased with time especially after 1977 when power was concentrated in the presidency.

Authorities set up after 1977 became mini-presidencies sharing the same kind of disconnect with the people. This period of identity politics, warfare politics and gross coercion (the other side of the neo liberal coin) produced much ignorance in the form of laws and policies that were ignorant of ground realities and of the systemic, philosophical and structural base of the Government they purported to change. It would be true to say that we lost the art and science of policymaking. Power became gradually disconnected from the people and from those who represented the voices of the people.

The participation that went into these laws and policies was neither conscious nor critical but tokenistic and orchestrated. The legal and prescriptive method of top down direction became popular as the "only effective and practical way" and this led to a gleeful spree of creating and launching of empty documents.

Thus, while legal method is assumed to bring order, the actual result of its idiosyncratic application in Sri Lanka became more and more confusion and disorder.

A genuine pause is therefore needed.

This disconnect is a developmental problem. It means that society has been thrown into a negative loop that prevents human engagement and self-understanding. When the foundation for policy decisions is false knowledge and false consciousness, alarm bells must ring to alert everyone that the ship that it is off course.