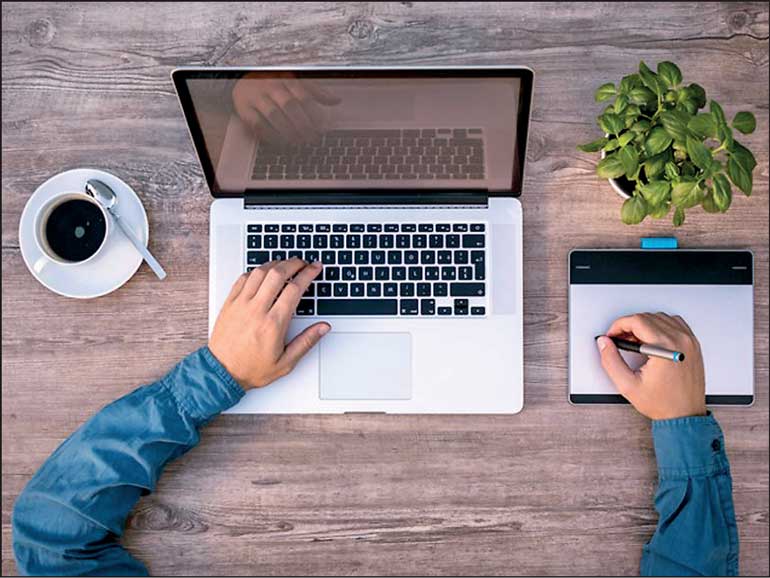 While teams are working remotely, it does not mean that we can access colleagues at all hours of the day or on weekends. Leaders must use discretion and respect the need for personal time for all remote employees
---

The recent announcement by Apple and Facebook that they are postponing the return to office till January 2022 has strengthened the narrative around hybrid and remote work. Some digital-first companies have declared their intent to never go back to office full-time. Whichever way this goes, the reality is that leading remotely has and will continue to be the norm in the future.

Professionals across industries have developed coping mechanisms around on-boarding, connecting with colleagues, building an understanding of the business from a distance and leading to deliver business results. HR teams also have had to put together scaffolding to facilitate this transition to the new way we work.

There are plenty of reasons why individual leaders and organisations struggle when it comes to leading remotely. Given our vantage point of being on both sides of the divides as a business leader on-boarding and leading remotely over the last six months and an HR leader supporting such a transition, here are some key lessons we have learnt.
Communicate expectations early and often
Leaders can put everyone at ease by communicating that they value output over time. This ensures that teams don't feel compelled to answer emails late in the day or hold meetings at unreasonable hours. HR can support leaders communicate better by becoming their advisors around cultural context, message crafting and provide feedback on how key messages have landed.
Being thoughtful about checking in
A leader's intent, vision, and ways of working in a physical environment gets cascaded to the last mile of the organisation via informal chats and corridor conversations. While leading remotely, leaders should be thoughtful about establishing formal check-in methods. This can be in the form of weekly check-in notes to the larger organisation through blogs or emails.

Organisational communication can also be supplemented with virtual 1:1 check-in with key colleagues and larger virtual forums where all members of the organisation can interact with the leader. The key here is to keep it short and consistent, so the wider organisation feels a sense of connection and continuity with the leader. HR teams can frequently check in with leaders when they spot a derailing behaviour and help uncover hidden biases.
Leveraging rich media
Use of rich media helps project a human face and voice vs. use of text and communicates the emotion along with the content. This can be through short video or audio messages through company approved platforms. Leaders should consider using them effectively to communicate their thoughts and engage in two-way conversations.
Leveraging asynchronous communication platforms
While video is great, continuous use does lead to fatigue. Cut the need for calls and meetings by using asynchronous platforms available like Microsoft Teams and Slack. Embrace the use of enterprise social networks that provide a sense of community and can be effectively leveraged to drive themes and internal communications. HR teams can support by crafting new polices and support systems around the enabling factors to ensure successful remote working operations.
Crafting a remote-friendly and balanced culture
While teams are working remotely, it does not mean that we can access colleagues at all hours of the day or on weekends. Leaders must use discretion and respect the need for personal time for all remote employees. Remote work can be overwhelming and mental health of employees must be prioritised. Leaders can consider checking in with colleagues with no agenda with a wellness point of view. HR teams can facilitate this through robust employee health and well-being programs. Creating a remote-friendly culture also involves fostering engagement through novel engagement activities and virtual team collaboration initiatives.
Build the 'and' mindset
As the world begins to unlock, ensure that as a leader you don't abandon the momentum achieved over the last year. As quickly as we swinged into the digital stratosphere, the swing back can be equally dramatic. The 'and' narrative will help the organisation adopt the hybrid model. HR teams can enable in building a positive mindset towards being led remotely by promoting inclusiveness, open and transparent communication.
In summary
Leaders and HR teams must embrace the learnings and success factors of both remote and office-based approaches. The ability to lead remote teams effectively provides access to a global talent pool. For the organisation, it provides access to the best leaders. It's a win-win for both and must be embraced as a way of working in the post-COVID world.
---
(Sunder Ramachandran is the Country Manager and Nirupa Wijeratne is the Country HR Head at GSK Pharmaceuticals Ltd. Sri Lanka.)
---