Food security needs to be practically achieved through carefully developed strategic interventions
By Randima Attygalle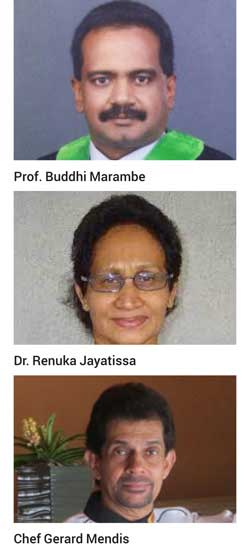 On a year-on-year basis, the inflation in Sri Lanka reached a record high level of 21.5% in March. According to Tadingeconomics.com, the food inflation in Sri Lanka reached 30.2% in March 2022. The 2021 Global Food Security report of the World Food Program notes that about 40 million people globally have been pushed into food insecurity due to economic shocks, second only to conflicts (100 million people).

Food prices are part of the food security equation and food price inflation is well-known to affect food security negatively. "This is due to the less access to food resulting from the low affordability of food by the masses, mainly owing to income inequalities in the already fragile Sri Lankan economy. Managing the overall inflation and food price inflation should be of prime importance and the primary duty of the Government of Sri Lanka," observes Prof. Buddhi Marambe from the Department of Crop Science, Faculty of Agriculture, University of Peradeniya and the Editor of the Sri Lanka Journal of Food and Agriculture.


Rice crisis

Food security, as Prof. Marambe explains, is assured when safe and nutritious food is available in sufficient quantities to meet the dietary needs and preferences of all the people at all times, at affordable prices. Although the fertiliser ban which was imposed in April last year was revoked in late November, the looming foreign exchange crisis and excessive price hikes of fertiliser in the world market had hindered fertiliser imports to meet the requirement for this year's Yala season.

"Farmers had some stocks of fertiliser and pesticides they purchased to cultivate in the Yala season last year, before the ill-fated ban. They were able to start cultivation in the Maha season 2021/2022 using the fertiliser available. However, inadequate levels of nutrient supply have resulted in a loss of about 45% of paddy yield from the Maha season of 2021/2022. Even this little 'luxury' for farmers, having some fertiliser stocks in hand, is no more for this Yala season. Both the season and the farming community are bound to suffer as a result," notes the Senior Professor.

Our annual rice requirement is around 2.3 to 2.4 million mt and the daily consumption is about 6,000 to 6,500 mt. The quantity of rice that China donated early this year (5,000 mt) is not even adequate to fulfil a day's requirement of rice for Sri Lankans. "More importantly, the total value planned to be imported (including the request of 1 million mt of rice from China), is more than 55% of the annual rice requirement of Sri Lanka. The Government also opened up markets allowing anyone to import rice late last year. This clearly reflects that the Government has got all the signals well in advance of a severe food crisis in 2022 resulting from their own decision, but did not divulge the true picture of the impending disaster to the general public," charges Prof. Marambe.

Sri Lanka imported only about 14,000 mt of rice in 2020, which was increased to 150,000 mt in 2021. For the first 3.5 months in 2022, we have now imported about 300,000 mt of rice, double the quantity that was imported for the whole year of 2021. "This is a huge loss of foreign exchange. The crisis is evident. We are running short of food produced from our agriculture owing to irrational decisions taken by the Government. Food imports have become an essential need, but we are compelled to wait until we have some foreign currency to get them down or until countries and organisations donate food," says Prof. Marambe.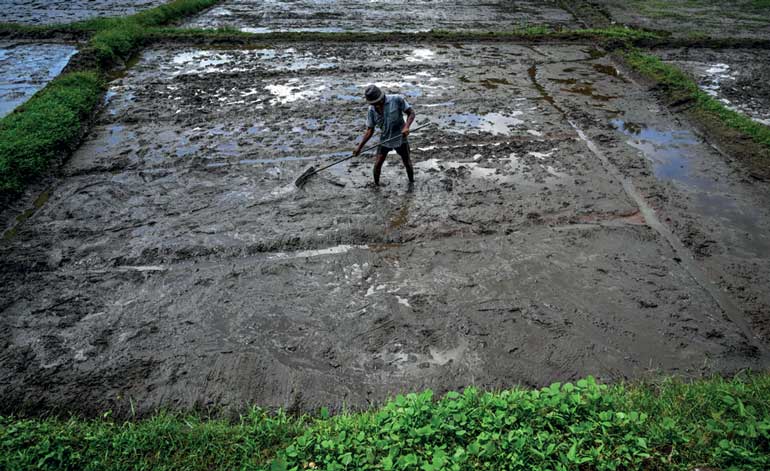 Man-made disasters

The delays in planting coupled with the absence of agricultural inputs in adequate quantities and affordable prices would lead to a disastrous situation, warns the agriculturist. Although irrigation water has been issued in many areas in the dry and intermediate zones of the country, farmers seem reluctant to cultivate due to the absence of agricultural inputs such as fertiliser and pesticides.


"My immediate forecast is we would lose more than 50% of the expected yield in many crops, including paddy. All the efforts to maximise the contribution of agriculture to food security have been turned around due to a man-made disastrous decision. Vested political and commercial interests, turning deaf ears on the presentation of facts and scientific explanations, and the 'yes-men' in the government and private sectors, academia, scientists, etc. who are ready to accept any decision taken by the political authorities without any reservation have contributed to this food crisis we are facing now.

"All individuals, communities, and the country are affected, not due to a god's act or a natural disaster, but due to a reckless man-made decision imposed on them. I hope and pray that the world continues to support Sri Lanka in providing the much-needed food at affordable prices to avoid an imminent disaster in terms of food security."


Revival of paddy cultivation

The progress made over a period of seven decades has been "destroyed in 10 seconds", says the scholar, adding that the revival is not easy, and that there are no quick solutions. "We need to go back to the drawing board rather than throwing ideas from all corners. We need to prioritise actions based on resource availability," remarks Prof. Marambe who suggests that for short-term revival of paddy cultivation, the Government should focus on producing good quality seed paddy in this Yala season, to support the cultivation of the next Maha season (2022/2023).

"We need to support this process and facilitate it through appropriate economic incentives (materials or cash). If not, the next major cultivating season will also fail, placing the country in a precarious position that would even lead to a famine. Planning for fertiliser imports for the next Maha season with the support of the mandated agencies and universities is an immediate priority, allowing the importers to use the required foreign currency. The World Bank has already decided to provide $ 600 million, including support for the agriculture sector. We need to use this financing facility wisely. Subsidies for crop production should be focused on the needy and the selected crops and regions."


Science Vs. politics

The government departments responsible for agriculture should provide recommendations only based on in-country scientific research, but not considering political urgencies, stresses Prof. Marambe. More importantly, the farming community should strictly follow Good Agricultural Practices (GAP), he says. Implementing the GAP certification program should be the Government's short, medium, and long-term priority while assuring markets of such products, he adds.

Individuals and communities can also embark on increasing the nutritional composition of their food plates by continuing farming by utilising the space in home gardens, points out the agriculturist. "Community gardens, including school gardens, vertical gardens in city areas, etc., could be converted into 'Edible Gardens' as an effective way of fulfilling the same objective. Overall, this would support in achieving household food security to a certain extent.


Strategic interventions



Converting the position of underutilised plant species into better-utilised species should also be done with proper planning, research and development to avoid a "frenzy of utilising" such plant species in an unsustainable manner, especially during a food crisis, maintains Prof. Marambe. He goes on to explain that food security needs to be practically achieved through carefully developed strategic interventions. "This is where teamwork with interdisciplinary and multidisciplinary approaches would help create a long-term plan for sustainable utilisation of the currently underutilised crops."

The private sector has played an important role in the agricultural development of Sri Lanka over the years. However, what is missing has been the active and effective private-public-producer-professional partnerships (PPPPP) to ensure the result would benefit the nation as a whole rather than an entity, says the scholar. "The country should welcome the private sector's involvement as service providers, especially in implementing Precision Agriculture to ensure maximum resource-use efficiency. Adopting Precision Agriculture at the level of farm management by using information technology (IT) will enhance agricultural productivity while maintaining ecosystem health. The organised private sector, too, needs to be proactive in supporting the country's agriculture sector with investments, but of course, in an investor-friendly environment created by the Government."


Minimising waste and maximising the usage

Minimising the waste and maximising the usage of food should be the want of the hour in this economic crunch, says Dr. Renuka Jayatissa, Head of Nutrition at the Medical Research Institute (MRI) and the President of the Sri Lanka Medical Nutrition Association. "Today with this inflation not even 50% of the population can afford to have a healthy diet complete with at least 400 g of vegetables and fruits and a minimum of 100 g of animal-sourced food per day. Such a healthy diet is going to cost at least Rs. 420 per person according to our latest calculations. And for an average family of four, this is an impossible feat," notes Dr. Jayatissa.

Although not the optimum healthy diet, the energy-adequate diet which 95% of the Sri Lankan population could afford before the inflation is now reduced to about 70% explains Dr. Jayatissa. "Even this bare minimum diet would cost nearly Rs. 100 per person and for a family with a single breadwinner who is drawing around Rs. 25,000 per month, it is now a battle to feed about four members in an average family given the other daily expenses," observes the clinical nutritionist.


Tapping underutilised food

Opting for many underutilised Sri Lankan foods including many seasonal crops is a wise alternative to address the gaps, points out Dr. Jayatissa. She also encourages people to cultivate '45-day vegetables' (crops that mature within 45 days) such as brinjals, radish, ladies fingers (bandakka), thampala, etc. in their home compounds. These varieties grow well even in pots, she says.

Making the best of crops which often go wasted such as jak is also mooted by Dr. Jayatissa. "Jak is a wonder fruit as people could be creative with it. Dishes made out of jak seeds such as kalu pol maluwa are rich in minerals. Yams such as sweet potatoes and manioc too should be optimised."

As a result of increased wheat flour dependency, many of our nutritious local alternatives have been forgotten now, points out the nutritionist who cites local homemade cereals that could be made out of roasted pulses. Sprats and kunissa in powdered form are also recommended by her to be added to curries which can supplement calcium intake to a certain limit. She also encourages, especially pregnant women to consume fish such as linna and salaya rich in Omega-3. "Today due to the power crisis, milk wastage is very high at collection centres and fermenting this milk into curd is another option."

Opting for vegetables in steamed or salad form is a means of saving gas in this crisis situation. "We are a country blessed with a lot of green leaves which can still be sourced at an affordable price. Leaves such as thebu and passion (passion fruit leaves) can be made into edible salads. Instead of cooking, vegetables such as radish and kohila can be steamed with rice. Not only one saves energy but retains their high nutritional values as well."

Minimising the intake of processed food is advised by the nutritionist. "With constant power cuts, these foods can be easily contaminated and people need to be mindful of consuming more food which need not be refrigerated in order to assure food safety." Stacking water bottles in the refrigerator and ice packs in the deep freezer can help retain temperature during power cuts, she says. "Ideally refrigerators should not be opened during power cuts at all."


Low-cost community canteens

Being realistic and opting for more affordable and freely available underutilised food in the country can prevent malnutrition and stunting, points out the clinician. "Health of a nation cannot be compromised; 80% brain development occurs in children before two years and mothers need to be introducing more local food to their weaning toddlers' diet. Pregnant women too should add more green leaves and small fish to their diet. Mercifully we are still blessed with a rich bio-diversity and can find alternatives," maintains Dr. Jayatissa who even proposes schemes such as low-cost community canteens which could be supported by the private sector as CSR projects. "Local food which can easily be sourced at an affordable price can be made available at these canteens so that the low income families can also be assured of food security at this crisis time."


Challenges for local chefs

Being creative and economical amidst the non-availability of essential ingredients remains the biggest challenge for our chefs. Senior chef and restaurateur Gerard Mendis of Gerard Mendis Chocolatier fame tells the Daily FT that in his business he needs to ensure that the quality is sustainable in any changes he makes and most importantly he needs to minimise price hikes which would affect the pockets of his customers. This balancing act is extremely stressful, he says.

"We are compelled to make an increase in products not just due to import restrictions and high taxes but also due to the steep increase in local ingredients as well. The other issue is there's no price control at present. Every morning I wake up to many surprises from overnight price increases in gas, fuel and all other support services which eventually affect the business," says Chef Mendis. On a positive note, although these hard times could be optimised to promote authentic Sri Lankan food globally in local hotels, sourcing local ingredients for such dishes at an affordable price remains a huge challenge for the industry. "The economic crisis had taken its toll on our seafood and dairy products for instance. Despite the increase in price, most dairy products are not freely available. As much as I agree and confidant that we can offer a great local menu to customers, there need to be some basic imported ingredients/products available such as cheese, pastas, etc. and basic Chinese, Japanese and European food ingredients and wines because a tourist who stays for a week or more will need an occasional menu change as well."

Although our chefs are doing their best in trying to find other options in filling the gap of imported ingredients there's a limit, points out the senior culinary connoisseur. "Right now we don't have most of the required ingredients even to conduct an average culinary training program for the chefs in the industry."


Tourism at stake

Although Sri Lanka tourism authorities and the Government are talking about promoting tourism which is probably the quickest solution to the forex issues we are facing, unless these shortcomings are addressed, Sri Lankan tourism will be at stake, warns Chef Mendis. "Without value for money these tourists will rather move to places such as Bangkok, Bali, Malaysia, Philippines, etc. and most of our restaurants too will be in serious trouble. To make matters worse, just like many other professionals, our very experienced and skilled chefs will also be looking out for greener pastures," he concludes.