---
This is an excerpt of the keynote address delivered by the former Director General of the Department of Census and Statistics Dr. Amara Satharasinghe at the National Research Conference on Applied Social Statistics – 2018 organised by the University of Kelaniya and held on 30 November
Social statistics use statistical measurement systems to study human behaviour in a social environment. Social statistics research is a crucial resource for effective implementation of the development agenda of a country. In the absence of robust, reliable, and valid social statistics that are derived from credible research, development actors would be blindfolded; vast resources spent on development would be wasted, or even cause negative repercussions.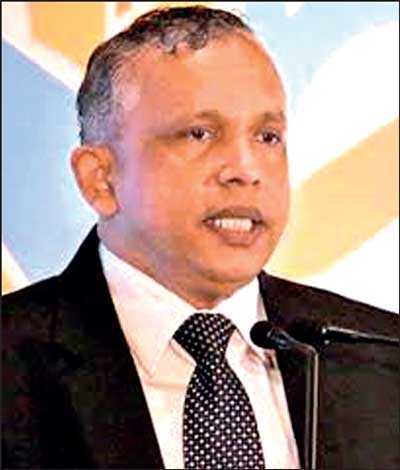 Department of Census and Statistics former DG Dr. Amara Satharasinghe


Social statistics guide the way to effective and efficient pathways for bringing development results to people. Thus, social statistics bring substantial benefits to legislators, policy makers, program managers, and to local, regional, national, and international communities. If estimated using a monetary measure, these benefits would be huge.

One example that illustrates the importance of social statistics is the Social Statistics Division of the United Nations Statistics Division. It compiles social indicators covering a wide range of subject-matter fields such as housing, health, education, conditions of work and employment from many national and international sources. It pays particular attention to the study of conditions of special population groups, including children, the elderly, the unemployed, and people with disabilities to ensure that no one is left behind in the development process.

The Annual National Research Conference on Applied Social Statistics organised by the Department of Social Statistics of the University of Kelaniya commenced in the year 2015. The conference theme this year is 'Quantitative Research in Social Sciences Perspective'. The conference is open to all researchers and covers a wide range of disciplines. The conference publishes an abstract volume every year with the sub-themes of Economics and Economic Development, Biodiversity and Sustainable Development, Demography and Population Studies, Mass Communication and Information Management, Management Studies, Social Statistics, and Social Sciences, Tourism, and Trade.

Scientific and technological research and the resulting innovations can offer solutions to both national and global issues. The key driver to achieve balanced national development is scientific and technological research and innovations, which are aligned with national and global development agendas such as the Sustainable Development Goals. Scientific researchers and innovators of a country, therefore, play important roles in national development.
The 2030 Agenda
In September 2015, world leaders at the United Nations (UN), unanimously adopted 'Transforming Our World: The 2030 Agenda for Sustainable Development'. It is one of the most ambitious and vital global agreements in recent history.

The SDGs are a set of priorities and aspirations to guide all countries in tackling the world's most pressing challenges: ending poverty and hunger; protecting the planet from degradation and addressing climate change; ensuring that all people can enjoy prosperous, healthy and fulfilling lives; and fostering peaceful, just and inclusive societies free from fear and violence to all countries and all people by 2030.

Accordingly, the agenda, which came into effect on 1 January 2016, aims to set the world on a path towards a better future for all by 2030. At the heart of the agenda are the 17 SDGs with169 targets and 232 indicators between them.
Implementation challenges
Quantitative targets help in tracking the progress of SDGs. Indicators are the backbone of monitoring the progress of SDGs. The 232 indicators proposed by the Sustainable Development Solutions Network, accompanied by suggestions for complementary national indicators, will help track the progress of SDGs. Each country is expected to pick the number and range of complementary national indicators that best suit its needs and capacity to collect and analyse data.

Countries are facing many challenges in implementing SDGs. One challenge is that many indicators fall into Tier 3 of the UN Tire classification system. Tier 3 indicators are those for which there is no established methodology, and standards or methodology are being developed or tested. Another challenge is making necessary data available for computing the indicators.

Data can be numerical values, text, images, or perceptions. Often the concept of data suggests information that has been collected through some process and having a structure. However, many examples of new types of data have very different and often unstructured formats popularly known as big data. Some examples are millions of tweets or thousands of PDFs of public documents. Vast quantities of data on people, organisations, and social groups are collected each day across the world. In addition to the data collected through conventional methods such as surveys and censuses, we need to make use of such data by using proper tools in order to bridge the data gaps.

Without deriving proper definitions and computation methodologies for indicators and start using unconventional data, it would not be possible design programs for achieving SDGs, to monitor progress, and to evaluate performance. Consequently, a heavy responsibility is placed on the shoulders of the research community, including universities, to ensure data availability needed for reaching the SDGs.
Role of universities
The SDGs represent some of the biggest challenges the world is facing today. To address them, Sustainable Development needs to become the cornerstone for future research at all levels, particularly at university level. This will require support for research on the SDGs to be internalised within the policies and culture of the university. Through their activities in education, research, and operations, universities already make essential contributions to the achievement of the SDGs. However, for the SDGs to be a reality, universities need to play a much stronger and leading role in the implementation of the SDGs.

Universities occupy a unique position in society. With a broad remit around the creation and dissemination of knowledge, universities have long been powerful drivers of global, national, and local innovation, economic development, and societal well-being. As such, universities have a critical role in the achievement of the SDGs and will also greatly benefit from engaging with them. Given the size of the task of achieving the SDGs, and the critical roles universities have in delivering on the SDGs, there is an urgent need for the sector to accelerate action.
Possible contributions
The SDG agenda covers a wide range of interconnected social, economic, and environmental challenges and the unique functions and expertise of universities are critical for overcoming many of these. Encourage and promote the SDGs as a topic of research within the university; Support the full spectrum of research approaches needed to address the SDGs; Support and incubate innovation for sustainable development solutions; actively support national and local implementation of the SDGs; Advocate for national support and coordination of research on the SDGs. A few key roles that could be played by the universities in facing these challenges are described below.
Knowledge and solutions
Addressing the challenges of the SDGs will require new knowledge, new ways of doing things. Universities attract and nurture talent and creativity and are central players in innovation systems. These resources can be effectively harnessed to understand the challenges, opportunities, and interactions among the SDGs; develop and implement solutions; develop and assess policy options, transformation pathways, and monitor progress.
SDG implementers
Universities provide people with professional and personal skills, and capabilities. They have access to significant concentrations of young and curious people who are passionate, creative, and strive for a better world. As achieving the SDGs will need everyone to contribute, universities can align their training to equip the young academics to contribute to different aspects of SDG implementation: theoretical underpinnings of SDGs; designing feasible SDG interventions; monitoring progress; evaluating to learn what works and how; results-based management, results-based budgeting; and planning. Such a realigned university education can not only drive the SDG processes to success, it can also equip the university intelligentsia to be effective leaders, decision-makers, and innovators that the country needs so much.
Learning and teaching
Education is one of the bedrocks of the SDGs. Quality education leads to significant sustainable development benefits for individuals and communities. As such, universities, through their extensive learning and teaching activities – including undergraduate and graduate teaching, professional training, executive and adult education, online learning, can play a significant role in SDG implementation. Further, universities can contribute to all of the SDGs by ensuring that they are training graduates for the jobs that are needed for SDG implementation and to ensure they are agile, change-ready and future-focused, so that they remain relevant not just for the jobs that exist today, but for those that will exist in the future.
Research
To achieve the SDGs, the global community will need to overcome many difficult and complex social, economic and environmental challenges. Overcoming some of these challenges will require transformations in how societies and economies function, and how we interact with our planet. Universities, through their extensive research capabilities and activities, have a critical role in providing the necessary knowledge, evidence base, solutions, and innovations to underpin and support this task.

More broadly, research, knowledge creation, and innovation across the physical sciences, social sciences, biomedical sciences, engineering, and the humanities are fundamental for the successful implementation of all of the SDGs. Research is the basis for understanding challenges, localising the SDG agenda, developing solutions, Identifying and evaluating options and pathways, supporting the operationalisation of the SDG framework.
Understanding the challenges
It is required to understand the causes and dynamics of the sustainable development challenges represented by the SDGs in order to identify the best policies and solutions to address them. Research is critical to filling the many gaps in our understanding of the physical world, the human systems, and the interactions between them that contribute to these challenges.
Localising the SDGs
Research also has a crucial role in translating the global SDG agenda to national and local contexts – including helping to identify relevant local challenges, priorities for action, and appropriate indicators for measuring local progress.
Developing solutions
In order to drive the development of social and technological innovations and solutions across the SDG challenges, research is needed. This will include the development, testing, and piloting and upscaling of solutions, as well as understanding the conditions and barriers for them being implemented.
Options and pathways
SDG implementation is "directed," in the sense that we know where we want to get to. However, finding the best pathway to get there can be challenging due to the radically diverse contexts across each community; and the likelihood that every pathway will include some winners and some losers. Research play a key role in helping policymakers and the public to construct, assess and identify the most positive, efficient and coherent pathways to achieving the SDGs.
SDG framework
There are still many gaps and unknowns about how best to implement SDGs. As such, research has a critical role in, for example, determining how to monitor and evaluate progress, how to address interlinkages between the goals systematically, and how to incorporate the SDG agenda into national and regional policy frameworks.

Finally, the research community also has significant expertise and facilities for the collection, management, and analysis of data, which could provide much-needed support to the enormous task of monitoring progress on the SDGs. Equally important is to evaluate the SDG implementation. Development evaluation is still a new field in Sri Lanka. Evaluation is the source of knowledge on what works, what does not, and why. It is therefore, imperative that evaluative knowledge is used to direct and guide the SDG processes. Universities can provide critical leadership to evaluative processes by introducing program evaluation in their curricular, training evaluators, and engaging in conducting credible, robust evaluations.

As already emphasised, research is vital to achieving SDGs. Universities can adopt many strategies to raise awareness and the profile of the SDGs among researchers, including Early Career Researchers who are looking to build their profile and presence in new spaces. These strategies may include the following.

a. Develop a National Research Agenda on SDGs

b. Align current and planned research with the SDGs

c. Identify the research gaps

d. Recruit suitable academic staff (permanent and visiting)

e. Recognise research contributions to the SDGs – this conference can be one forum for this.

f. Showcase research relating to the SDGs and highlight the SDGs in major flagship projects

g. Report on how university research is contributing to the SDGs

h. Engage in global research community efforts to support the SDGs.

New approaches based on the findings of the research on SDGs are crucial for addressing the complexity and real-world context of the SDGs. These approaches help to explore 'what is possible' and are guided by values to achieve the SDGs equitably. They include Policy-relevant advice that uses existing knowledge and research to assist policymakers to understand the implications of different policy options and to design new policies.
Benefits
Engaging with the SDGs will also greatly benefit universities by helping them to demonstrate their impact, create a demand for SDG-related education, build new partnerships, access new funding streams, be leaders in development research, and gain recognition globally as providers of development relevant education.

I am sure that the 'National Research Conference on Applied Social Statistics' organised by the University of Kelaniya, will play a leading role in making SDGs a reality for the people in Sri Lanka. I wish the conference a great success.