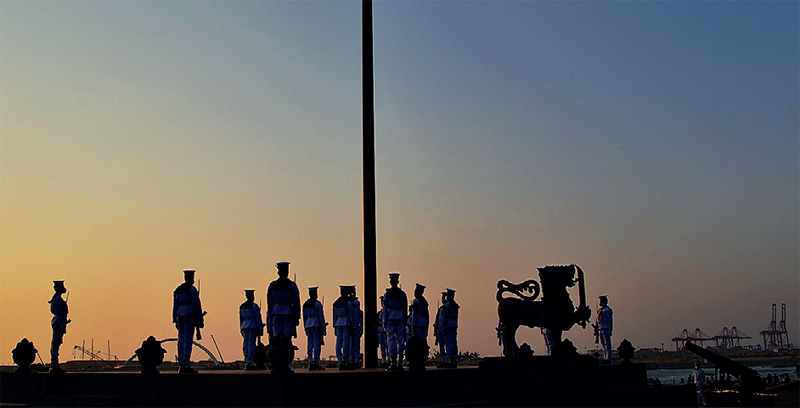 Both the Government and the Opposition do not seem to perceive the crisis facing Sri Lanka as an issue that needs to be combated by a program of structural reforms founded on a common national consensus – Pic by Shehan Gunasekara
---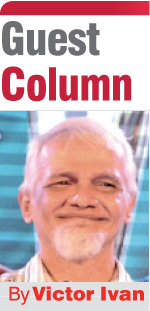 In this article I intend to discuss a "participatory methodology" that could help divert the course of the country which at present is moving towards an abyss and steer it on a progressive path. However, it is impossible for a single person to do it, but it could be accomplished by a band of enthusiastic, creative and determined people.

Both the Government and the Opposition do not seem to perceive the crisis facing Sri Lanka as an issue that needs to be combated by a program of structural reforms founded on a common national consensus. The simple pronouncements made by both parties reflect that they believe that resolving the crisis is a matter incumbent upon the Government, and if the government in power fails to resolve it, at least the successive government shall do it

This approach of the Government and the Opposition has weakened the public interest in finding a speedy solution to the crisis facing Sri Lanka and reducing their role to that of a passive spectator. Apparently both parties do not wish to see the public intervention in this regard. Consequently, the country is in a bad situation.

Unless this trend is arrested and the country is rescued from the abyss in which it is at present and directed towards an honourable new path, the country may inevitably fall into a deeper chasm where it will not be easy to recover. Rallying a big populace around a crucial issue of this nature will not be possible without a massive exercise of public interest litigation.

Sri Lanka cannot be changed by small piecemeal efforts. It requires a massive mobilisation of people. There may be situations where small beginnings have produced big results. But, if the beginning is big, it can end in producing much bigger and awesome outcomes.


An opportunity for an experiment

It would be possible to initiate action to bring about such a situation without waiting for the public intervention to happen automatically. In this article, I wish to propose a strategic program which would help achieve this goal indirectly and peacefully, and in accordance with the law.

It will be possible to plan an action program by using hundreds of thousands of petitioners who have been pestered by ethnic, religious and caste discriminations, the present crisis and other ways and file a major public lawsuit against the Executive and the Legislature that rule the country.

What is important in this exercise is not the case itself or its legal outcome, but the free space that it provides to inform and enlighten the public and mobilise them into a broad network.

Sri Lanka is a country replete with grievances. Under the circumstances, the proposed move can be turned into a case based on the present crisis and the existing plethora of public grievances. The incidents of men and women who have been deprived of their rights on account of the factors of ethnicity, religion, and caste and also the grievances of men and women who have been deprived of their rights on grounds of gender and various other factors can be used for this case.

Also the anti-democratic, arbitrary and corrupt practices of those who ruled the country from time to time and the horrific human rights abuses committed by both the insurgents and security forces during violent uprisings can also be cited in this case.

It will also be possible to reveal more accurate figures on the number of people killed during the Sinhala and Tamil uprisings as well as those killed in horrific events such as the '83 Black July when exploring information and witnesses needed for the case. In that sense, the proposed public litigation will become a historic moment that reveals a hidden dark side of the modern chronicle of Sri Lanka.

As already stated, the importance of this case lies not in the incidents on which it is based and the verdict on it, but the free space it provides to enlighten and educate a large cross-section of the public and integrate them into a wide network. If this space could be utilised optimally and build up a strong and organised people's movement, it will certainly serve as a huge stream that will continue to flow until the country wins over the reforms it needs.


Building a people's movement.

The larger the scale of public involvement in this case, the greater is the amount of energy to be released for it. When the required number of petitioners is increased to hundreds of thousands, relatively a large mechanism has to be set up to accommodate it.

It will require a large number of organisers, lawyers and assistants such as clerks when the number of petitioners is increased to hundreds of thousands. To achieve all that, considerably a large number of people have to be mobilised. The maintenance of such a large mechanism will incur a substantial cost.

Further, a practical plan has to be formulated and implemented to raise funds for meeting expenses incurred in this process. Fulfilling these requirements can be considered as a significant challenge not so easy to surmount.

The start-up team or the pioneering group that joins this exercise will be able to overcome these challenges only if they are able to formulate a pragmatic plan for it with a suitable democratic organisational structure to implement it. In doing so, they will be called upon to conduct discussions and debates, compile concept papers or make presentations on serious issues.

Modern technology will have to be used to run the program efficiently. Working with various petitioners involved in the case will become possible only if the team members are sensitive to their specific grievances.

When a massive project of this dimension is planned and mobilised, it is likely that the leaders of different levels and capacity would emerge from among those who successfully shoulder the task.

A program of this nature has an inherent quality of dispelling divisive feelings based on ethnicity, religion, caste, gender and regionalism among the people involved in it. It forces the activists to adhere to a common vision of integration acceptable to everyone. It provides the ability and insight for them to understand each other and the grievances unique to each social group.

A prolonged public program of this nature and size will provide a veritable platform for building friendship, unity and integrity among all those involved in it. It will lead to a situation where all of them are treated as the members of one cohesive group.

As this exercise is a preparation for a conscientious public interest litigation, all those who are engaged in it in enlightening, organising, and networking the people, it will be possible to pursue their activities unhindered, no matter how big the number of people involved in it. Any hindrance will be deemed an insult to the Judiciary.


The final outcome

This program, at some point of its development will lead to building the structure of a real mass movement that will provide leadership and direction for future reforms. It will have a national headquarters and a regional branch network extending from Dondra Head to Point Pedro. Perhaps it could even be more powerful than the political parties in the country. It might function as a movement that paves the way for structural reforms that will result in uniting the fragmented nation and re-creating the socio-political system and the State of Sri Lanka.

But it must be construed as a situation that does not exist at present in the country, but a condition that has to be created by us through a consolidated and collective effort. If we, as informed citizens, refrain from fulfilling this responsibility and adopt a policy of passive waiting, the impact of it on the country could be catastrophic. There are already a large number of people in Sri Lanka contemplating leaving the country as soon as the epidemic situation eases. Needless to say, it is a very bad situation.

The educated citizens of Sri Lanka should move away from the policy of passive waiting and engage themselves actively in a collective effort to change the destiny of the nation for the better while staying within a legitimate and democratic framework. It would be possible for them to make a strong effort in this regard as they appear for a cause having a legal content of public litigation.

If a large number of wide and varied groups (e.g. Buddhist, Hindu, Catholic and Christian, Islamic and Professional Associations, Farmers' Unions, Fishermen's Unions and Civil Society Organisations) representing a wide range of streams instead of a single group, and if they are committed to stand and work for that purpose, the movement that emerge in consequence of it would assume a very colourful form. It is the teachers who could serve as the backbone of such a program. They should be the driving force of change in the overall system of the country including the education.

If it would be possible to establish a 'Centre of Public Movement' of this nature capable of asserting its impact on the whole country and all ethnic groups and religions, from then on, it will function as an irreversible transformational force. Then, it would not be difficult to achieve even a People's Constitution capable of changing the overall system for better. If that happens, a situation could be created where the elections are held after the reforms were initiated instead of initiating reforms after general elections.