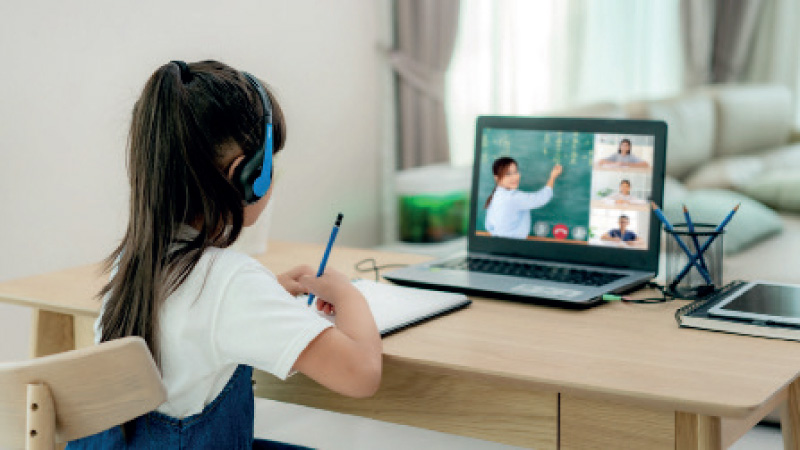 Students need to be able to grasp the key concepts without being overwhelmed with content. Just like excessive content is a major 'turn off' in any presentation deck, the same applies when it comes to online learning as well, irrespective of the type of platform used
---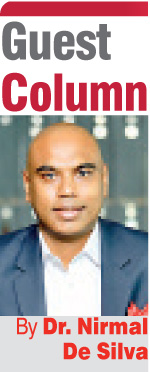 The COVID-19 pandemic has severely impacted the education ecosystem in Sri Lanka. Over the last year or so students have been confined to their homes due to lockdowns and travel restrictions. The normal pattern of learning has been tremendously impacted due to COVID-19 resulting in psychological issues for both students and parents alike.

Some elite schools with better infrastructure facilities have been able to 'whether the storm' as opposed to the less-privileged schools with limited infrastructure resulting in an unfair parity. Similarly, many university students have struggled with broadband/IT connectivity issues when following online classes resulting in disruptions to the typical structured flow of learning that they are usually accustomed to.

Online learning has also resulted in parents having to play a larger role in the 'learning process' especially at a primary and secondary education level. As an example, parents who have three children (all below 16 years), now need to have three devices at their disposal and must monitor or help all three children simultaneously due to the timetable which is a herculean task. If both parents are having a full-time job, then it is even more difficult to help their children in educational activities during these tough times.

Online learning requires a change in mindset of not only the students and parents but most importantly the teachers as well. The traditional 'Brick and Mortar' type of educational delivery is very different to the online learning or blended learning for that matter. Therefore, teachers and educational facilitators need to go the extra mile in their delivery methodology. Some teachers have accepted change better than the others. They have been willing to learn technology, adapt to it and engage their students more effectively.

The purpose of this article is to give some tips for teachers and education administrators on how they can better improve the education delivery process and as a result enhance the learning experience. Outlined below are three tips that teachers and education administrators can incorporate on a day-to-day basis so that they can improve the overall education experience during these unprecedented times.


1. Converting the entire textbook online

Online education is all about SMART content. Students need to be able to grasp the key concepts without being overwhelmed with content. Just like excessive content is a major 'turn off' in any presentation deck, the same applies when it comes to online learning as well, irrespective of the type of platform used.

Teachers need to place extra emphasis on optimising content to fit multiple devices such as laptops, desktops, tablets and smartphones since all of these are used in the current context and no student should lose out due to the type of device that they use.

The author has also personally seen some teachers reading out the textbook word by word during the classes. Whilst this may work in face-to-face learning environments it is arguably not the case in online learning due to the greater potential of 'boredom' associated with having to listen to a class where the teacher repeats the textbook.


2. Evaluations, tests and exams means that students are learning

Surprisingly, some schools and academic institutions are of the view that the only way to ensure the success of online learning is by having regular evaluations, tests or exams to gauge the knowledge of students. These institutions are using the results of these evaluations/tests to derive the cumulative marks or results of students for that particular academic term. As we know students are severely missing out on social and peer level interaction that is an integral part of learning. There are many case studies across the globe on the psychological impact of COVID-19 on students due to disruptions in regular schooling patterns. Hence, applying unnecessary pressure and stress through haphazard evaluations are counter-productive to a positive learning environment.

Teachers and academic institutions need to realise that there is no real necessity to have a school grading system to select the first, second or third in class, etc. during these times especially for Grade 1 to 10. The typical end of the term exams should be sufficient (if it still viewed as essential). The objective should be to get students to enjoy the learning environment and ensure their psychological wellbeing.


3. Engage students and encourage interaction

Student engagement is crucial when it comes to online learning. Rather than trying to achieve this through evaluations or exams, teachers and academic institutions need to focus more on developing more appealing content, creating a fun atmosphere and encouraging participation. Some schools around the world are looking at areas such as 'Gamification' to deliver better learning outcomes. Similarly in a local setting teachers can use MCQs and other online tools to ensure they engage their students.

Allowing students to research on particular themes and develop an essay or explain to the class can also help improve their creative and speaking skills. Periodically asking students to on their 'video' can also get students to be more focused on the overall learning and knowledge transfer process. Majority of the less-effective teachers in this so-called 'new normal' have been the ones who resisted change, exemplified inability to adapt to technology and more importantly did not have the positive mindset.

Teaching is one of the most noble professions in the world. Hence, as a teacher if you are unwilling to change, then you are definitely doing more harm than good to society since these students are the future of the country and the authors of our economic narrative.

The above tips might be totally irrelevant for students or academic institutions which are really struggling to get on board the online learning philosophy due to economic and infrastructure related issues. As citizens we can all play our part to help such students to the best of our ability. It is not an expenditure, rather consider it as an investment for the future with a real positive impact.

It is surprising the mainstream television channels have not done enough to democratise the learning content to help the less-privileged children. Maybe the economic returns are insufficient from their point of view and their commitment to social responsibility rather exposed. However, that is a debate for a later date.

As a parent and academic lecturer, the author of this article is of the view that the above outlined three tips if implemented appropriately will no doubt help improve the overall learning experience. Online learning will play an important role in the 'new normal' and every stakeholder in this ecosystem should be willing to embrace change both now and in the future.
---
(The writer is an Entrepreneur, Board Director and Associate Professor in Business Strategy.)
---