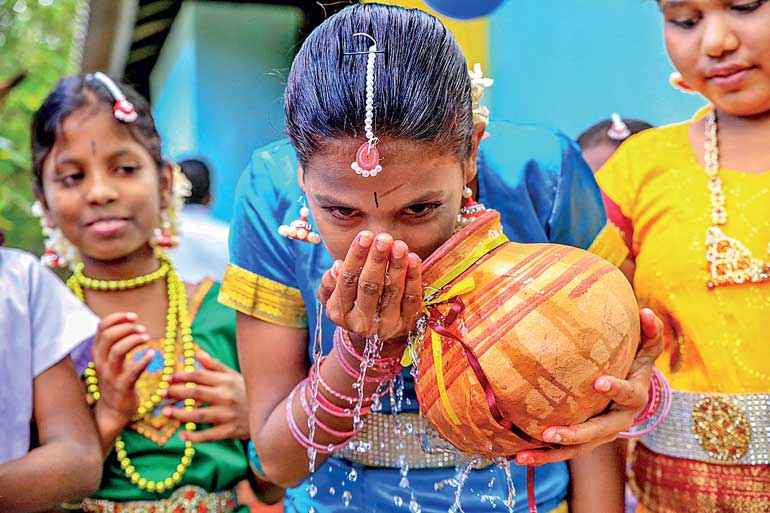 This World Water Day which falls on 22 March, Brandix recognises the importance of providing resources for clean water and sanitation to uplift the living standards of those in the community, and also the preservation of water to face the complex challenges of global climate change.

Over a decade and a half ago, Brandix committed to providing its employees and their families with access to clean water, under its Manusathkara initiative. With the completion of over 4,200 'Care for Our Own' projects spanning across the country from Batticaloa to Koggala, the Brandix Group has ensured that all employees have access to clean water, for drinking and for household needs.

Furthering its efforts beyond employees of Brandix, the 'Model Village' program aims to resolve water-related issues faced by people living in close proximity to a Brandix factory. The Group supports both individuals and institutions such as schools, hospitals, community centres and places of worship, which are key to the wellbeing of society. Today, over a quarter of a million people benefit from the Model Village program.

Both the Care for Our Own and Model Village programs have been appreciated by the beneficiaries, especially in the pandemic situation, where the attention to hygiene plays a significant role in limiting the spread of COVID-19.

In celebration of World Water Day this year, Brandix will hand over a further 87 completed 'Care for Our Own' water projects to employees and their families. The Group has also partnered with the Department of National Community Water Supply and has initiated a wall art initiative at Model Village Schools. Themed 'Water is Life', this initiative aims to create awareness amongst the future generations on the importance of safeguarding water resources through a creative and engaging platform.

For truly transformative change, Brandix understands the equal importance of water in the light of care for community and sustainable initiatives to conserve this scarce resource in response to climate change. The Group's environmental sustainability framework is anchored to the pillars of Air, Water and Earth, and at its core is the aim to become a truly sustainable manufacturer leading the efforts to address the complex challenges that face the planet today.

A multi-pronged approach for resource optimisation is currently implemented and continuously enhanced, with the Group's goal of achieving Zero Water Wastage by 2023.

Recent highlights include several factories being added to the initiative of channelling condensed water recovery towards more effective use for the cooling towers of Heating, Ventilation and Air Conditioning systems. As already implemented in the Batticaloa and Rambukkana manufacturing facilities, Brandix is also taking steps to roll out the Zero Liquid Discharge initiative to other locations, whilst rainwater harvesting infrastructure across the Group has also been further enhanced. Through these composite efforts, the Group has achieved a 19% reduction in water intensity for the financial year 2020/21.