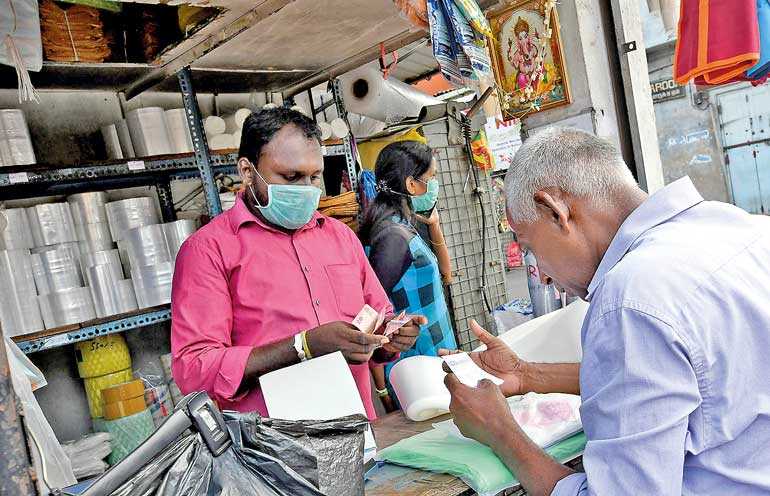 Civil society support is vital in pushing for immediate action by the Government through the creation of an apolitical task force of professionals appointed with the concurrence of all political parties to provide a coherent and responsive pandemic mitigation strategy – Pic by Shehan Gunasekara
---
By Rohana Jayaratne

On 11 March, WHO publicly characterised COVID-19 as a pandemic. In general, the State has responded to the WHO protocols required to mitigate the pandemic. However, there are many shortfalls, as listed below, which need to be addressed for improving State and citizen responsibility and accountability
Travel regulations
Irresponsible and influential passengers bypass temperature monitoring devices stealthily or by influence.
Delayed fumigation of airport will commence only from 16 March after most of the infection suspect passengers have entered the country over the last two weeks. Can fumigation destroy the COVID-19 virus?
Temperature screening just a ploy to display Government efficiency and boost public confidence. Ref: Exit and entry screening may look reassuring, but experience with other diseases shows it's exceedingly rare for screeners to detect infected passengers. Screening is often instituted to show that a government is taking action, even if the impact is marginal. (https://www.sciencemag.org/news/2020/03/why-airport-screening-wont-stop-spread-coronavirus)
Responsibilities/accountability

a)State
Apparent lack of centralised task force to provide a coherent strategy for addressing pandemic, e.g. ad hoc announcements issued by ministries re restrictions on group pilgrimages and public events, national parks closure, public entertainment closure, schools closure, etc.
Unaddressed public paranoia due to insufficient and irregular media releases assuring and updating public on pandemic mitigation measures.
DG Health Services uncertain how to address threat to Sri Lanka of high risk country protocols on pandemic mitigation. Ref: EconomyNext, Sunday 15 March, Sri Lanka not yet considering travel restrictions to UK despite 'herd immunity' strategy: Health Chief
Ad hoc tourism policy indifferent to public safety – China not banned despite being high risk country. Postponed tourist ban on high risk European countries, such as Italy, thereby endangering citizens' health in order to appease tourist industry.
Failure to immediately postpone National Elections as a pandemic mitigation measure and emergency cost saving measure, despite glaring example of Iran's recent conducting of national elections resulting in uncontrollable spread of pandemic causing highest level of fatalities compared with the rest of the world.
Apparently irrational threat of arresting absconding infection suspect persons or their caregivers who actually need assurance of safe and secure medical care.
Apparently irrational public holiday on 16 March to mitigate spread of infection.
Failure to urgently address pandemic-related national economic collapse
Failure to address issues of the largest sector of society comprising low income and marginalised groups who are most vulnerable to infection and thereby causing uncontrollable spread of the disease.
b)Political elite
Irresponsible country leaders and their families seen on TV attending and revelling in photo opportunities at the 'big match' despite imposing regulations on public against holding of large gatherings
c)Citizens
Irresponsible and selfish hoarding of food, medication and household commodities by householders noted due to empty shelves in supermarkets, etc.
d)Retail/wholesale traders
Overpricing of consumer goods taking advantage of public fears of decline in stocks.
e)Schools
Irresponsible action by leading schools in holding cricket matches despite school closures as infection mitigation measure
f)Overseas visitors
Irresponsible visitors of Sri Lankan origin announcing noncompliance with self-quarantine regulations as they deem themselves 'low risk' or 'corona proof' despite arriving from high risk countries.
g)Religious leaders
Lack of cooperative and rational approach by religious leaders in refraining from practice of group gatherings in the interest of public safety.
h)Public awareness programs
Inadequate information and advice on the highly contagious nature of the disease and individual responsibility of citizens in not spreading disease. Inadequate emphasis on social distancing practices and self-quarantine measures to be adopted by public.
i)Medical services for patients
Ad hoc Government instructions to hospitals to vacate wards and discharge in situ patients in order to accommodate Covid-19 patients
j)Medical services
Insufficient info re public and private hospital protocols on treatment
Causing public confusion with contradictory Government and private communiqués re validity of covid-19 testing services.
k)Essential public services
Lack of transparency and accountability re sterilisation of public transport vehicles as announced
Unaddressed public fear of poor quality quarantine conditions resulting in infection suspect patients absconding
The above are some of the shortfalls identified which require urgent corrective action. Civil society support is vital in pushing for immediate action by the Government through the creation of an apolitical task force of professionals appointed with the concurrence of all political parties to provide a coherent and responsive pandemic mitigation strategy.
The most urgent of all concerns is the immediate postponement of the National Election in order to divert our limited financial resources to meet the life-threatening emergency facing the nation.