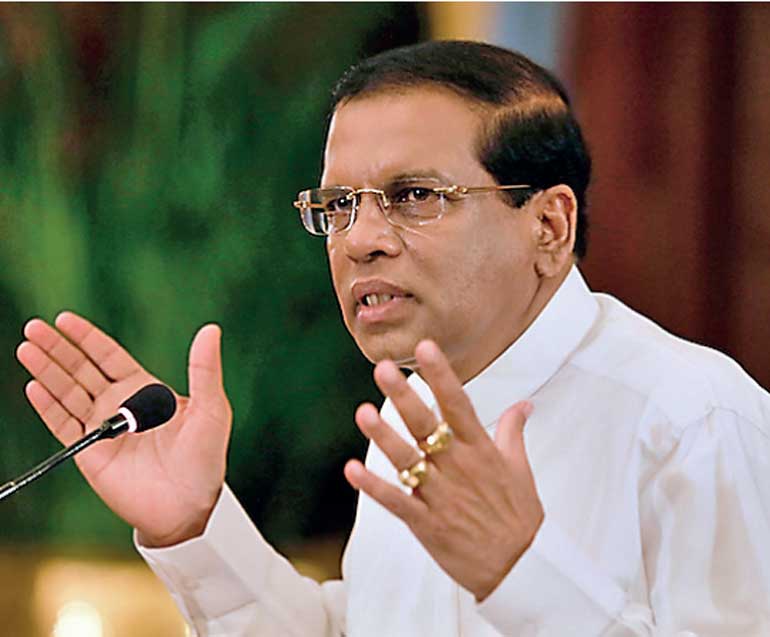 By Chamodi Gunawardana

Commenting on President Maithripala Sirisena's statement regarding the secrets of previous administration, the Voice against Corruption (VAC) yesterday urged the President to reveal the secrets he knows about heads of the past regime and of the Joint Opposition for the betterment of the country.

Addressing the first anniversary celebration of the national Unity Government on Friday, President Sirisena said he would disclose the secrets about some opposition politicians if they formed a new party.

Writing to President Sirisena, VAC Convener and Janatha Vimukthi Peremuna (JVP) member Wasantha Samarasinghe said the people have a right to know about alleged corruptions, frauds and crimes carried out by past leaders including former President Mahinda Rajapaksa.

The VAC letter further said that people voted for the President and for good governance in an effort to stop the corruption carried out by the previous government.

If President Sirisena conceals the secrets of Joint Opposition members it would be considered a betrayal to the 6.2 million voters who placed their trust on 'Yahapalanaya,' the letter went on to state.

Samarasinghe added that the public have a common hope on the Government that it will find the real culprits and punish them accordingly.