Policy and technical experts from Sri Lanka's top universities, research institutions, private sector, and government learned best practices to promote university technology transfers and incentivise innovation and commercialisation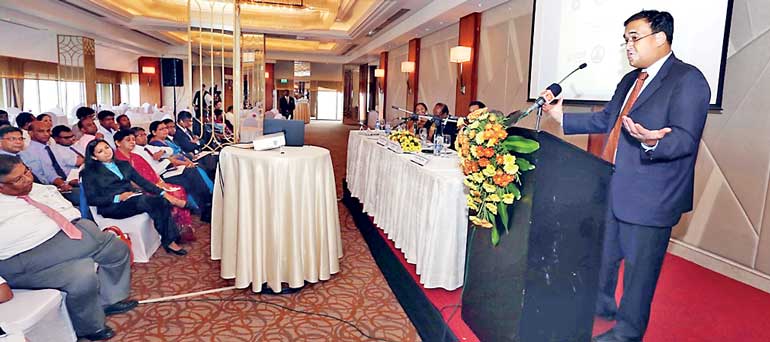 Intellectual property rights reward inventors, artists, and

authors for their creative efforts; encourage research and innovation; create new businesses; and improve lives, said Partha Mazumdar, Economic Counsellor at the US Embassy in Colombo, at the event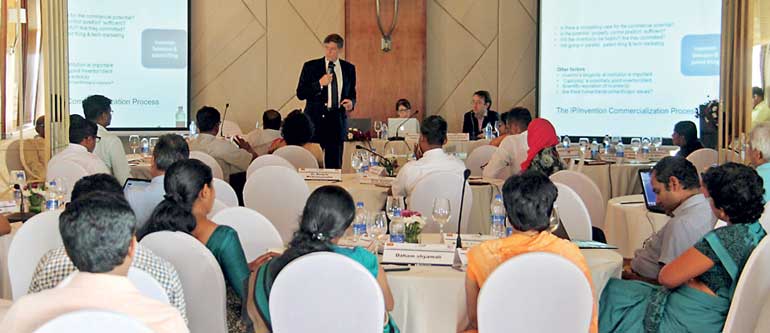 The US Department of Commerce organised these week-long workshops in coordination with the United Nations' World Intellectual Property Organization (WIPO), Sri Lanka's National Intellectual Property Office (NIPO), and the University Grants Commission (UGC)
Experts on Intellectual Property (IP) rights from around the world gathered yesterday on World IP Day to support strengthening Sri Lanka's intellectual property efforts. The seminar is part of several workshops this week to highlight the economic benefits of innovation and IP protection for the Sri Lankan people.

"Intellectual property rights reward inventors, artists, and authors for their creative efforts; encourage research and innovation; create new businesses; and improve lives," said Partha Mazumdar, Economic Chief at the US Embassy in Colombo, at the seminar. "In some instances, IP protections spur the invention of new products to save lives."

The US Department of Commerce's Commercial Law Development Program (CLDP) and the U.S. Patent and Trademark Office (USPTO) organised these week-long workshops in coordination with the United Nations' World Intellectual Property Organization (WIPO), Sri Lanka's National Intellectual Property Office (NIPO), and the University Grants Commission (UGC).

The sessions aimed to increase NIPO's capacity to conduct future public awareness and technical assistance programs on its own, while policy and technical experts from Sri Lanka's top universities, research institutions, private sector, and government learned best practices to promote university technology transfers and incentivise innovation and commercialisation.

"We are in the process of developing University Business Linkages, so it is very important to use this knowledge for economic development," said Professor A. Atputharajah from the University of Jaffna.