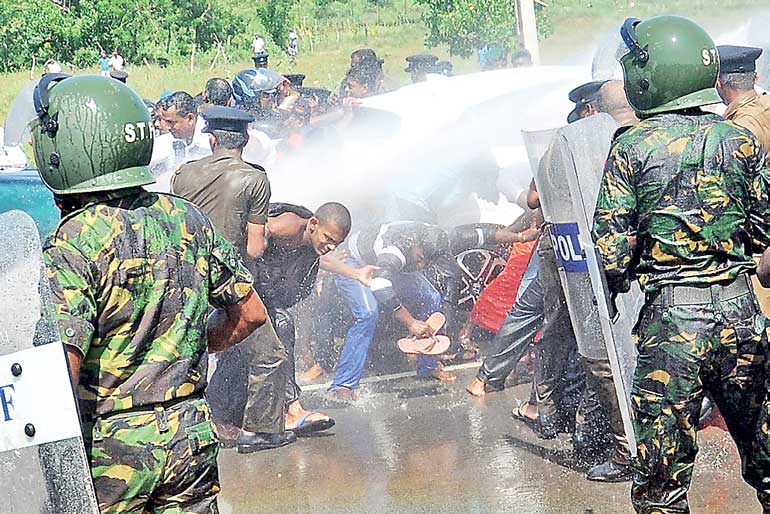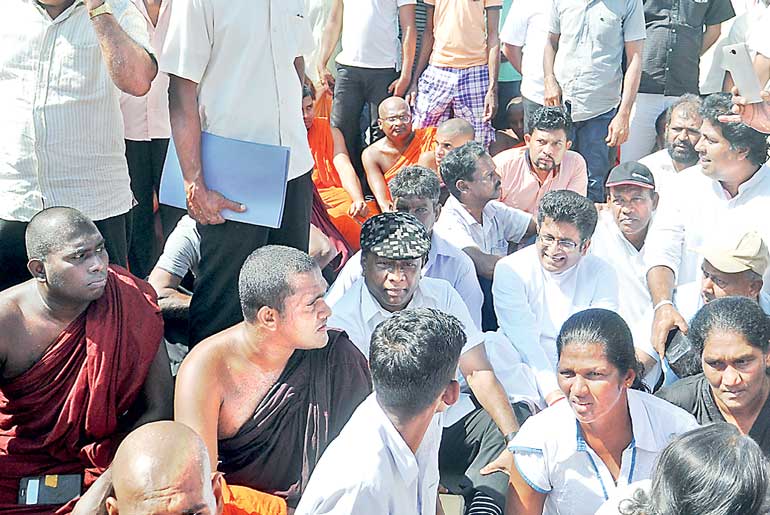 Lack of clear policy over land acquisition confusing people
Calls on Government to give training to unemployed youth
Condemning the attack on Hambantota protesters, the JVP yesterday called on the Government to give the public clear information on its plans for land acquisition for the proposed industrial zones.

"Tell the people what the plan is regarding these acquisitions," JVP MP Vijitha Herath said.

Criticising the lack of clear government policy regarding land acquisition for proposed industrial zones, Herath accused the Government of attempting to sell the country's land to foreign agents.

"Different members of the Government give contradicting information, make different statements. At one point in time they said the land would be taken from Hambantota, later they claimed they were acquiring land from Moneragala too. When Mahinda Amaraweera says that no land will be acquired by the Government, Malik Samarawickrama says compensation will be offered for land acquired," he said.

Herath said residents of Hambantota protested on Saturday as they feared their lands would be taken by the Government for the proposed projects. Claiming that "Government thugs" were preventing people from protesting against the Government, he said that the residents' actions were a response to the suppression.

"For three days the Government sent troops, armoured vehicles and thugs to Hambantota. The people got worried that their lands were going to be taken away. That is why they protested. They used goons to chase the protesters. People responded to this violence by throwing stones," he claimed.

Herath also said that members of the former regime, who took people's land away by force, were trying to hijack the situation to gain political mileage.

The MP also demanded that the Government take steps to equip unemployed youth with the skills needed to be eligible for job opportunities that already existed. He claimed that the Government should first focus on filling vacancies in the industrial sector.

Quoting the Board of Investment Chairman, Herath said that over 300,000 job opportunities in factories remained vacant due to a lack of skilled labour.

"The factories need trained labour. The Government is responsible for training labour and providing a skilled workforce for the industries. The Government should focus on this before creating more industrial zones," he said.

- Pix by Ruwan Walpola
---
Over 70 arrested in connection with Hambantota protest
The Hambantota Magistrate yesterday remanded 17 more people who were arrested on charges of violating court orders and damaging public property during a demonstration on Saturday.

On Saturday, over 70 people were arrested in connection with a clash which erupted when protesters pelted stones at people gathered for the opening ceremony of the Southern Industrial Zone. Of those arrested, 21 were remanded until 9 January while the other two were remanded until 11 January on Saturday.

At least 21 people, including three police officers, were injured during the clash. In a bid to control the situation, Police fired tear gas and water cannon at the crowd.