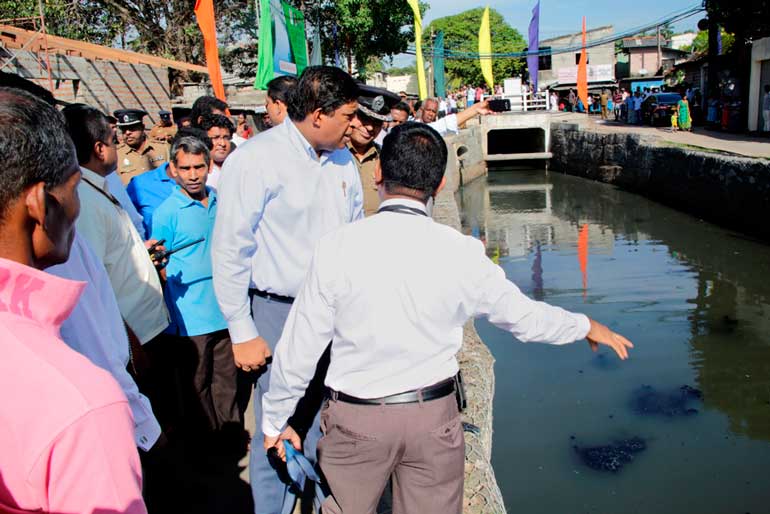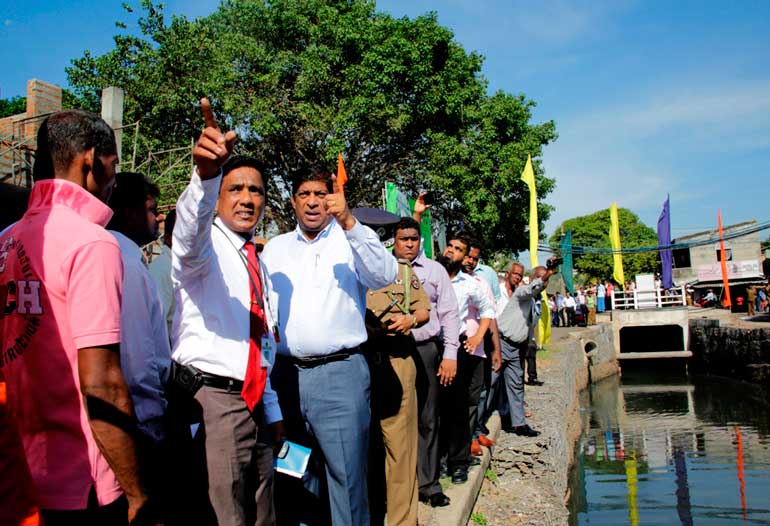 Minister of Finance Ravi Karunanayake stated that though the country is faced with challenges in economy, it should not be a hindrance for development. The economy crippled with debts is being converted to development economy at present, the Minister further stressed.

The Minister stated this at the ceremony for introducing the new concept in establishing 'Ela Samaja' (Canal Societies) to clean the canals in the area of Southern Colombo. Establishment of Redbana Ela samajaja took place at Kotahena near Redbana Canal recently. Prime objective of the establishment of Ela samajaja is to raise awareness among the people in the area, getting their contribution in cleaning the canal as responsibility of keeping the canal clean is assigned to them.

The minister further briefed the ideas on drug addicts in the area. He stated that a society free of drug abuse and addiction can be created only by taking legal action against the distributors of drugs but not against the drug addicts. The minister pointed out that the police have given full authority power for law enforcements against them.

The minister further said, "Two years ago, we came here on an observation visit and delivered a speech against the government at that time regarding the prevailed situation. You all gave us the power supposing our service. Now it is time to do the things that were talked about those days; that means now it's time to prove the things talked about by putting them in to practice.

"Though I rendered my service to the whole country as the Minister of Finance, I couldn't disregard the southern Colombo people who voted for me to come to power and that's why I came here to participate at this event with my busy work schedule. It is planned to construct about 15,000 housing units in this area and lands should be provided for this purpose. I promised that you could be a proud owner of a house within the next few years. My aspiration is to economically strengthen this southern Colombo area which is high in human resources but lack economic resources."

Deputy Inspector General of Police in charge of the Colombo Division Pujitha Jayasundara, Mahendra Silva, Aluthgedara Chaminda and Colombo Urban Council members also participated at this event.