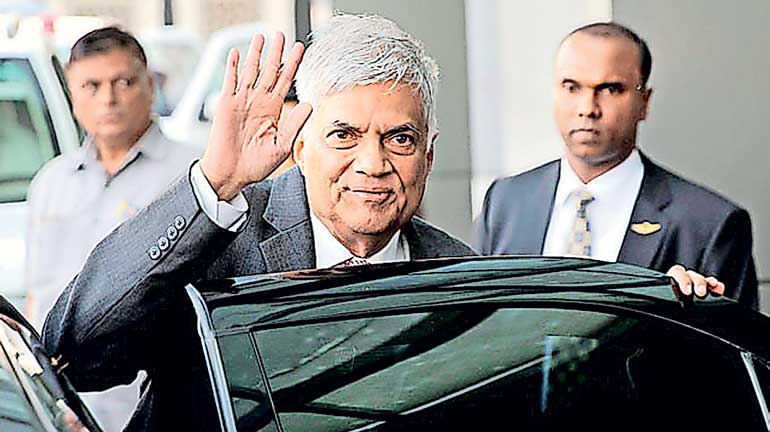 DNA: Prime Minister Narendra Modi's penchant for working long hours and his disregard for leisure transcends borders as well. When he learnt that Prime Minister Ranil Wickremesinghe was arriving India on a private visit to attend a marriage ceremony, he decided to play him host and make the visit official for a day.

This was to fine-tune contours of the MoUs and agreements to be signed during his own visit to Colombo from 12 to 14 May.

External Affairs Minister Sushma Swaraj, Home Minister Rajnath Singh and Road Transport Minister Nitin Gadkari are also scheduled to call upon Wickremesinghe on Wednesday.

It will be Wickremesinghe's working visit and both he and Modi will hold talks on April 26. "The Prime Minister will have a luncheon meeting with Ranil Wickremesinghe on 26 April," External Affairs Ministry Spokesperson Gopal Baglay said.

After his day-long official engagements here, the Sri Lankan PM will be making a three-day private visit outside the capital.

Sources here said the visit is significant as it comes a couple of weeks before Modi's visit to Colombo. Both sides are set to fine-tune a Sri Lankan proposal seeking Indian investment in developing Trincomalee port and oil tank farms and also, setting up of an LNG power plant and terminal, highway and railway projects in Tamil-majority north and Eastern Province.

Wickremesinghe is the third leader from India's South Asian neighbourhood to be visiting the Indian capital in the space of a fortnight. Prior to this, Modi had welcomed Bangladeshi Prime Minister Sheikh Hasina from 7-10 April and Nepal President Bidya Devi Bhandari from 17-21 April in New Delhi.

Modi is flying to Sri Lanka to participate in the celebrations marking the UN 'Vesak Day' on 12 May, considered the most important festival in the Buddhist calendar. The commemorations in Colombo will include an International Buddhist Conference in which over 400 delegates from more than 100 countries will participate.

Both side are also discussing the Economic and Technology Cooperation Agreement (ETCA) that the Sri Lankan government is keen to sign with India and explore a solution to the problem of Indian and Sri Lankan fishermen straying into each other's territorial waters.

In March 2015, Modi was in Sri Lanka — the first bilateral visit by an Indian Prime Minister in 28 years. He was the first Indian Prime Minister to visit the Jaffna in the island's Tamil-majority Northern Province.