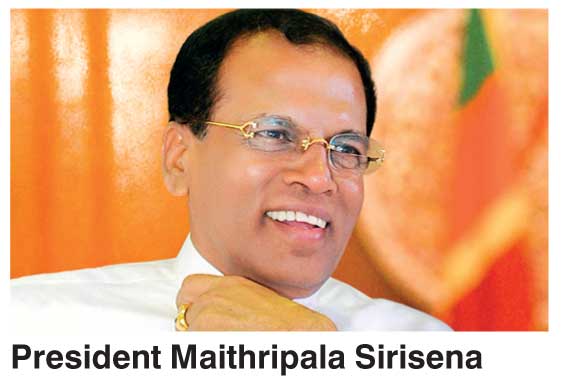 President Maithripala Sirisena urged the people to work efficiently and productively to overcome the challenges in the new year.

With the launch of his poverty alleviation program, the President in his New Year greeting said that "it is imperative that we overcome the challenges ahead of us."

"The twenty two million people of Sri Lanka look forward to an era of sustainability with a determination to alleviate poverty in all its forms," he stated.

"The progress of the human race was pioneered by people who faced challenges with confidence, the utmost courage and determination amidst obstacles. Our goals could be achieved if we manage our work efficiently and productively, and do the right thing at the right time with unwavering commitment to serve the greater good."

He also highlighted the need to prepare as adverse weather patterns became the norm, urging people to live with nature, not above or against it.

"The adverse effects of climate change show us the imperative need to be prepared for weather uncertainties," he said.