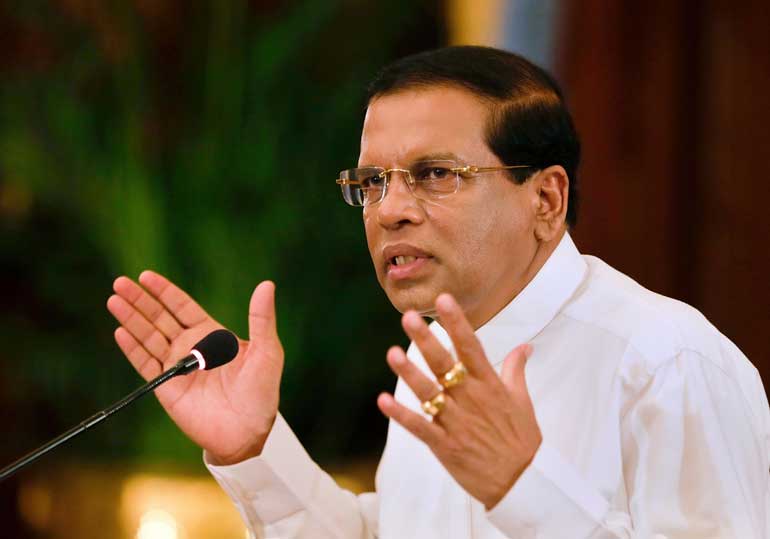 President Maithripala Sirisena
President Maithripala Sirisena yesterday urged the Sri Lanka Freedom Party (SLFP) to unite to rebuild the country and also prepare to face the next election.

Speaking at the 64th anniversary of the SLFP held in Polonaruwa, Sirisena said that he would not go back on the journey which he started following the 8 January Parliamentary election.

Several senior SLFP members including former President Mahinda Rajapaksa attended the anniversary event. President Sirisena, as Chairman of the SLFP, thanked Rajapaksa for attending the event and also noted the role he played to defeat terrorism.

The President said that while the country had seen progress under SLFP and United National Party (UNP) Governments, the public had lost faith in politicians owing to a poor political culture.