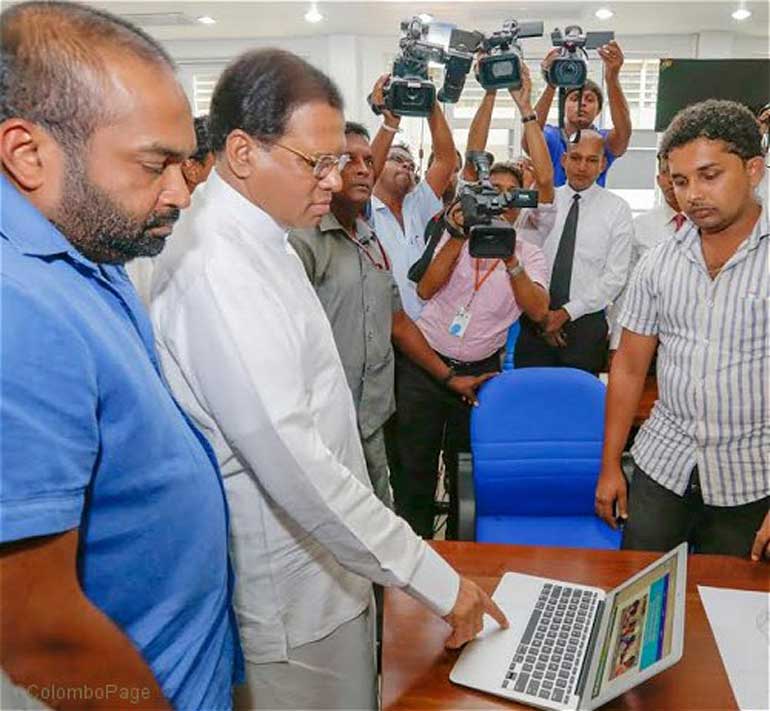 'President Maithripala Sirisena has set the first task for the new parliament that will be convened on 1st of September.

He has made a challenge to all political parties in the new parliament saying that it is the responsibility of new parliament to get the 20th Amendment to the Constitution passed within the first hundred days.

Speaking at the launch of the official website of Sri Lanka Freedom Party (SLFP) student wing at the party headquarters Tuesday (June 30), President Sirisena said that certain parties with communal interests made it difficult for the parliament to pass this amendment which will change the electoral system.

The President also said that SLFP should field candidates with clean records, who are free from corruption and scandals, to the forthcoming general election.

He noted that the SLFP would be rejected by the people if the corrupt people were given nominations.

The president stressed the importance of taking correct decisions while considering the lessons learnt in the past.