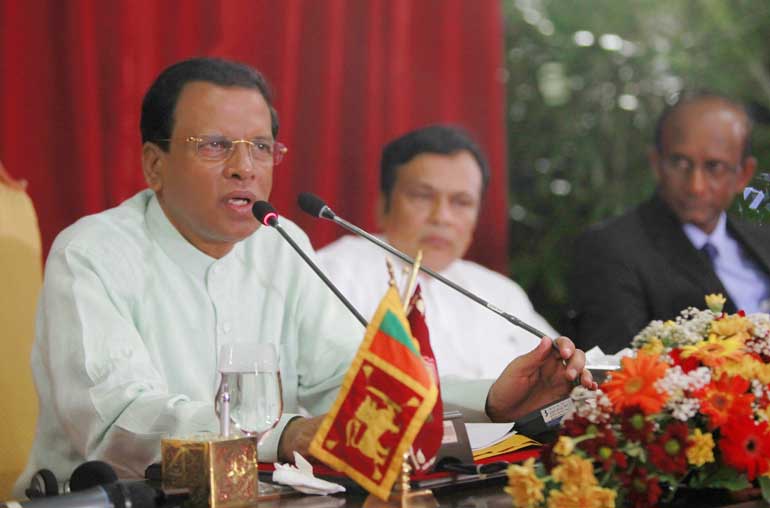 President Maithripala Sirisena met university academics at the President's House in Fort on Tuesday – Pix courtesy Presidential Media Unit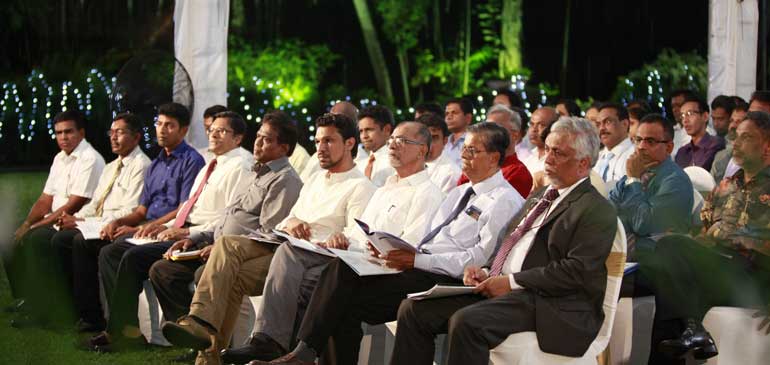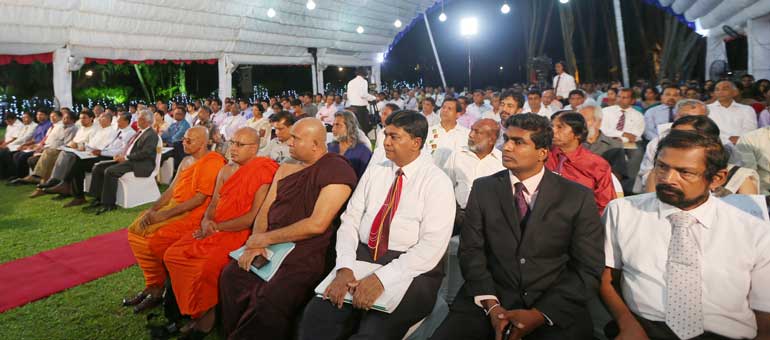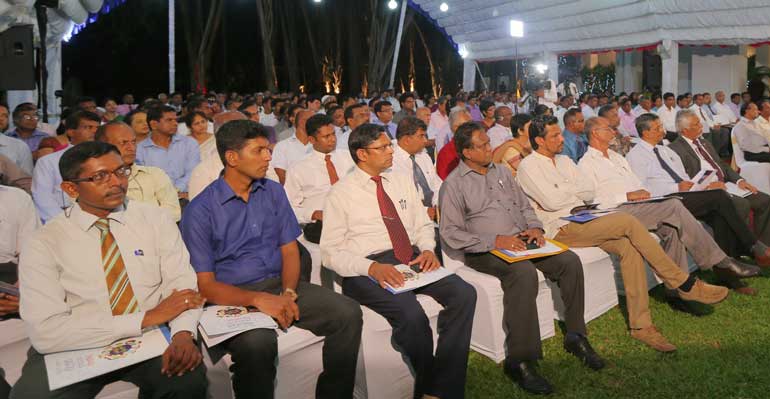 President Maithripala Sirisena invited university academics to get together with commitment setting political divisions aside to serve the country with their knowledge, understanding and professional experience.

The President made this appeal during a special meeting he had with the academics of the island's universities on Tuesday at the President's Official Residence. The meeting was organised with the aim of obtaining the assistance of the country's intellectuals for the national development.

President Sirisena invited the university professionals to contribute to the way forward which demonstrates specific characteristics of a government based on good governance.

"If anybody in the current Government is engaged in fraud, corruption or indiscretion, I will take any action against them," the President assured.

"Every attempt by the new Government is not for private expectations, but for fulfilling of common aspirations," he said.

The President said this is the best time to employ the knowledge gained as intellectuals, for the benefit of the country. He pointed out the ability to contribute to the national development program through the engagement with researches required by the country, adding of new knowledge and implementation of policies.

The academics including vice chancellors, professors and lecturers expressed their appreciation for holding the meeting, paying respect for their knowledge, experience and professional maturity. They also pledged do their best to bring success to the good governance program carried out by the current Government.