Prime Minister Ranil Wickremasinghe says the future United National Party government will implement a special five year plan to develop the country.

Addressing an election rally of United National Party at Panduwasnuwara area yesterday, the Prime Minister said the rural areas will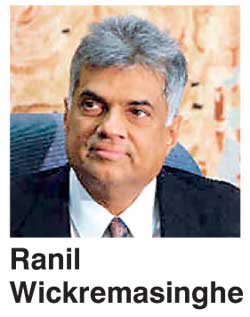 be developed agriculturally and industrially.

He said an economic development zone will be established from Kuliyapitiya to Divulapitiya and the proposed economic development zone is one of the prime initiatives in his development plan.

Furthermore, an institution will be set up in every divisional secretariat to encourage small and medium scale entrepreneurs and facilities will also be provided to sell products of the people in rural areas. A showroom to sell the products will be established in every village. For this the cluster village 2,500 program will be implemented.

Furthermore, the PM disclosed that a Volkswagen vehicle plant will be established in Kuliyapitiya area. An education college will be built in the area as well.