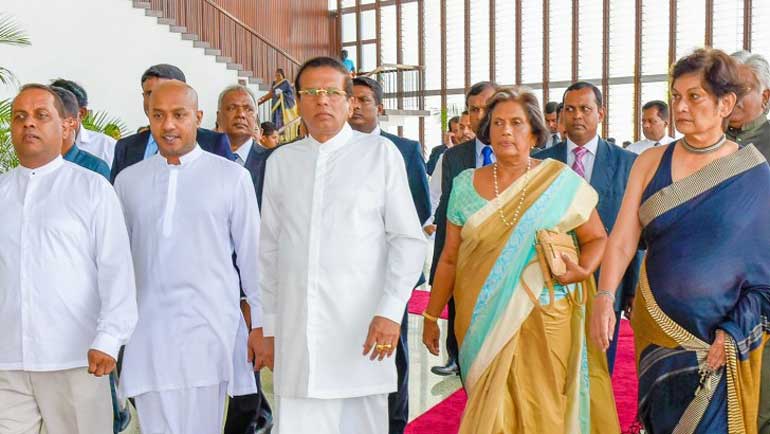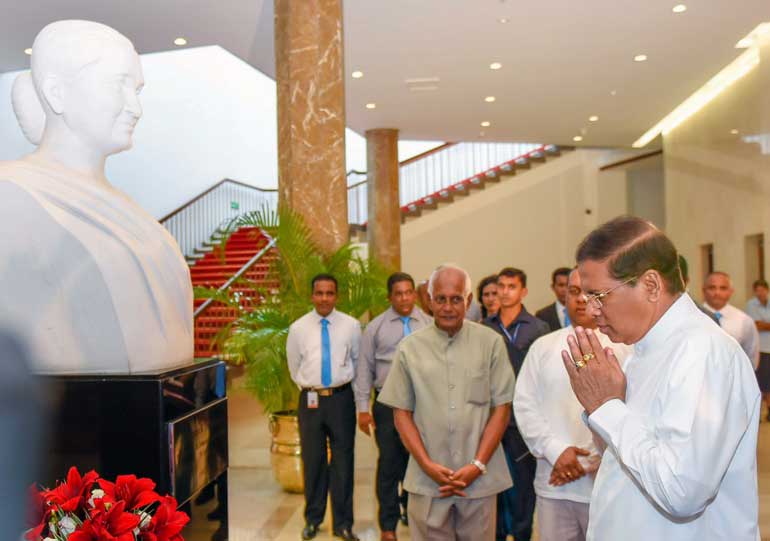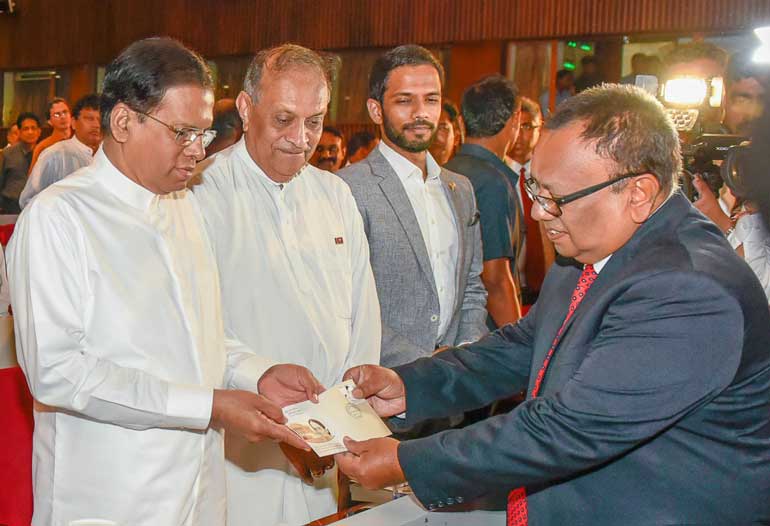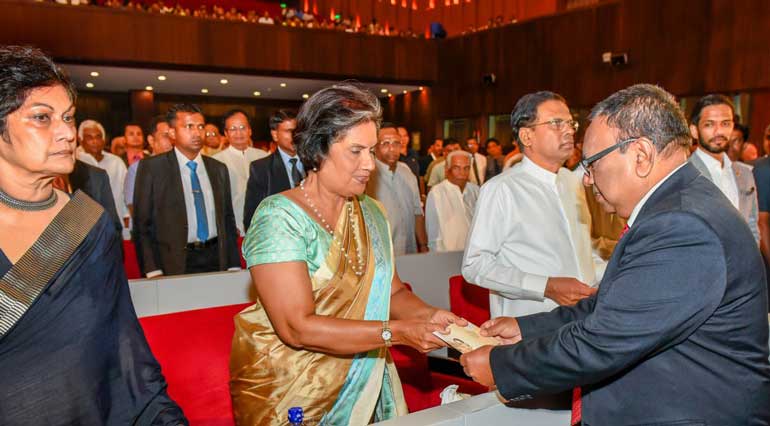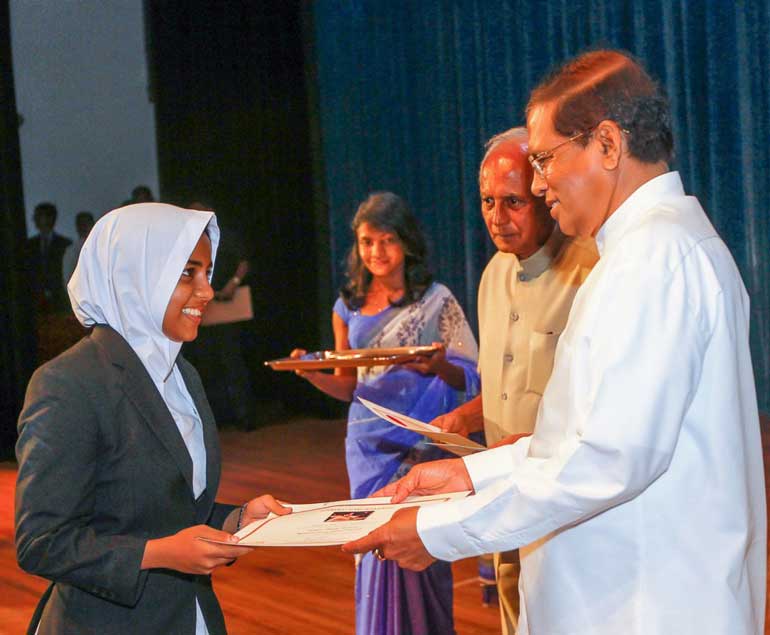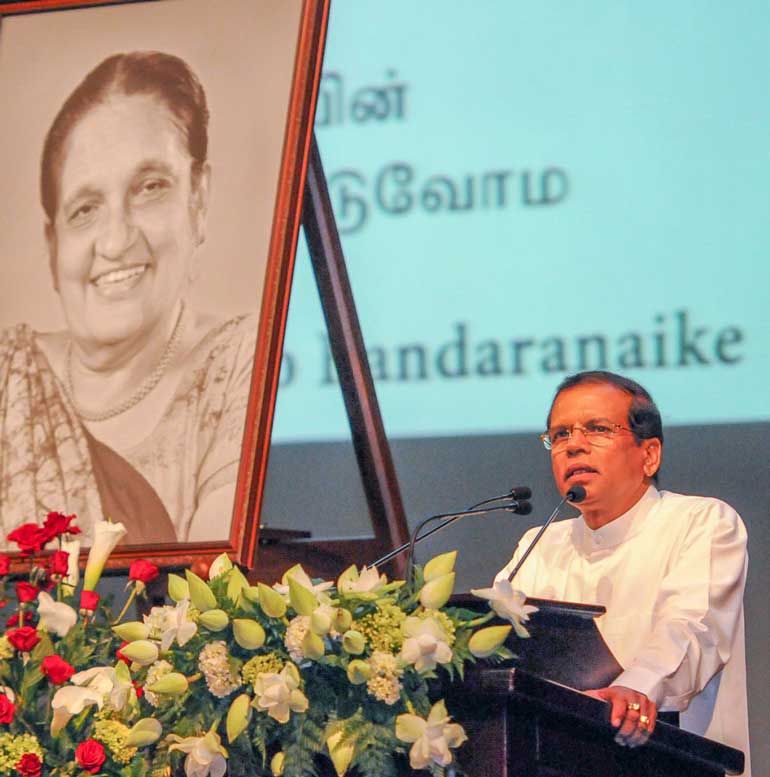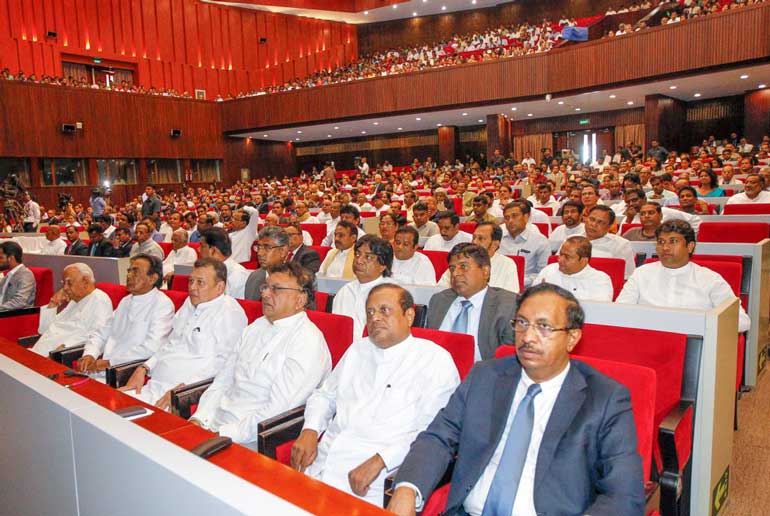 President Maithripala Sirisena says all the politicians should be cautious about how to use the power vested with them as leaders or members of a political party by the people in a democratic, free country and they should also know the place they are entitled to in that context.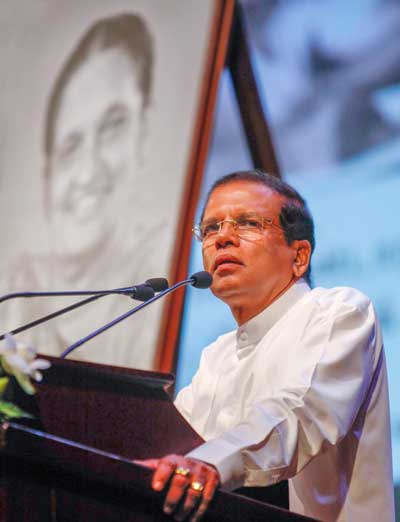 The President also emphasised the power given by the people should not be used by the politicians to strengthen their own family and their political power.

He made these remarks participating in the 100th birth anniversary celebrations of the late Prime Minister Sirimavo Bandaranaike held at the BMICH on 7 April.

President Sirisena further said that the Sirimavo Bandaranaike never used the power vested with her in an inappropriate way and she was totally against the fraud and corruption as well as her personal qualities like patience, commitment, honesty and the strengthen to face the challenges were exemplary to all in the field of politics today. He also said that it is a timely need to emulate those qualities.

The greatest service rendered by Sirimavo Bandaranaike to the country was a timely need in that era and those decisions were important at the international level too, the President said, adding that he had seen tears in the eyes of Sirimavo Bandaranaike in some situations in which challenges were faced by the country or her political party.

"When we fulfill our duties as the Sri Lanka Freedom Party we give top priority for the country and its citizens," the President said.

"Even though criticisms were leveled against for the family of Bandaranaike as one of the political dynasty families in Sri Lanka, they have rendered a great service to the country and they are exemplary political characters to the society."

President Sirisena and several others paid floral tribute to the statue of Sirimavo Bandaranaike at the commencement of the felicitation ceremony.

The copies of Sinhala and Tamil versions of the book titled 'Sirimavo' presented to the President by Sunethra Bandaranaike. The President also launched the official website of late Sirimavo Bandaranaike.

The commemorative stamp issued to mark the 100th birth anniversary of the late Prime Minister Sirimavo Bandaranaike was also presented to the President.

The President presented awards for the winners of the debate competition organised island-wide in parallel to the 100th birth anniversary of Sirimavo Bandaranaike.

The Maha Sangha including the other religious leaders, Ministers and MPs, including the Speaker of the Parliament Karu Jayasuriya, family members of the Bandaranaike family, including former President Chandrika Bandaranaike Kumaratunga, Sunethra Bandaranaike and the members of the SLFP participated in this event.