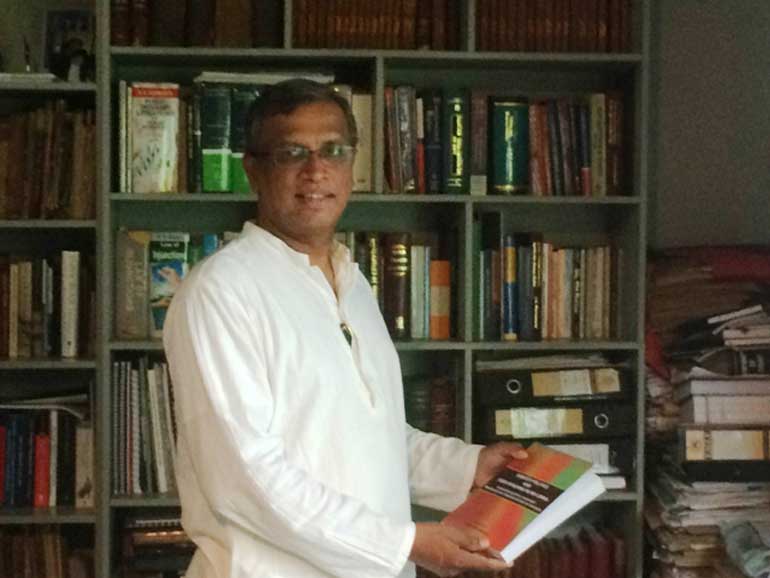 MP M.A. Sumanthiran
The Pathfinder Foundation (PF), an independent research and advocacy think-tank is a long standing proponent of prudent policy-making in Sri Lanka and has been consistently advocating that all political parties should focus on economic reforms to accelerate economic growth and development.


In order to better facilitate this process, the PF commissioned a series of studies on key policy areas which will be important determinants of a successful transition of the Sri Lankan economy to a sustained high growth path. This process has produced a Blueprint on economic reforms titled 'Charting the way forward: Prosperity for all,' in all three languages. This document is now presented to the leaderships of all the major political parties so that it can influence their election manifesto-making process.


The Blueprint highlights the importance of macroeconomic stability and structural reforms to strengthen the growth prospects of the economy. It also points out that human resource development, which empowers the people to undertake higher value employment, is the means through which the benefits of higher growth can be shared widely. These are important issues for the whole country, particularly for the people of the North and East who have experienced 30 years of unstable economic conditions, forgone growth and development and disrupted education and training opportunities.


In this document the PF has strongly urged the political parties that all handouts, subsidies and other welfare measures, included in their manifestos should be costed and specific measures should be identified for financing the incremental costs.

The Foundation strives to promote discussion that will build consensus among politicians and the general public on a commonly accepted package of economic reforms. In this connection a copy of the Blueprint was handed over to M.A Sumanthiran, MP of the Tamil National Alliance (TNA) at his Colombo office on recently by PF Executive Director Luxman Siriwardena. PF Deputy Chairman Dr. Indrajit Coomaraswamy and PF Director K. Balasundaram also participated at this event.


The Foundation also took this opportunity to present to Sumanthiran a copy of 'Identity Politics and State – Building in Sri Lanka.' This volume is published by the Pathfinder Foundation and the Institute for the Study of Human Rights of Columbia University. It seeks to engage scholarly and intellectual participation in the country's post-conflict peace building and reconciliation effort.

This Blueprint and other analytical studies published by the organization can be found at www.pathfinderfoundation.org and Readers' comments are welcome at [email protected].