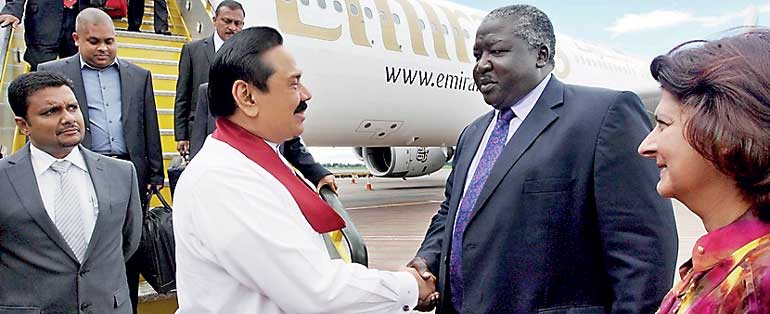 Former President Mahinda Rajapaksa is scheduled to leave for Uganda today on an official invitation received from the fifth elected President of Uganda.

Hailed by Bill Clinton as one of a new generation of African leaders, President Yoweri Kaguta Museveni is a rebel who helped topple Idi Amin and is now commencing his fifth term as the elected President of Uganda.

He is a prominent economic reformist who improved growth rates and reduced poverty in Uganda and is also noted for running one of the most successful programs to combat the spread of HIV/AIDS, which has reached crisis proportions in Africa.