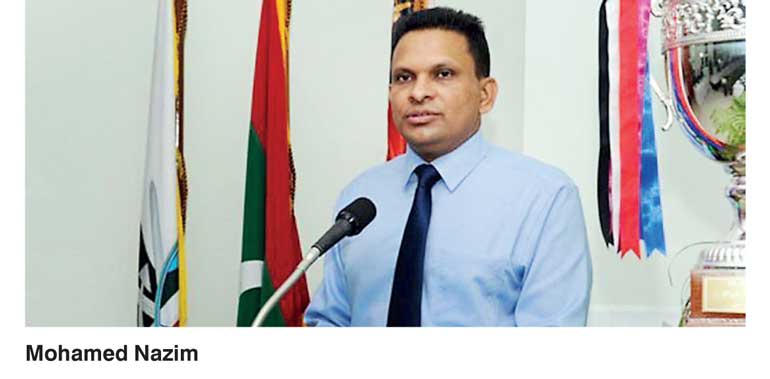 AFP: The Maldives on Monday rejected a UN call to release former Defence Minister Mohamed Nazim and pay him damages after he was jailed for plotting against the President.

President Abdulla Yameen's Government said it disagreed with the United Nations Working Group on Arbitrary Detention (UNWGAD) which last week ruled Nazim was wrongfully incarcerated.

Most of Yameen's rivals have been jailed or gone into exile since he won a controversial run-off election against former president Mohamed Nasheed in November 2013.

UNWGAD had made a similar ruling denouncing Nasheed's jailing for 13 years in March 2015 which also sparked international censure of the Male government.

Nazim, who had initially supported Yameen after he took office, was later seen as an emerging rival for the presidency.

He was arrested in February 2015 and within weeks tried and sentenced to 11 years in jail for trying to plot against the President.

The government insisted that Nazim had received a trial "as per the relevant laws and regulations" and that his conviction had been upheld by the country's High Court and Supreme Court.

"The Maldives is an independent and sovereign state and the Government calls on everyone concerned to respect the verdicts of the courts of the Maldives," it said in a statement.

Nazim was a key figure behind the downfall of Nasheed, who was forced to quit the presidency in February 2012 after a mutiny by police and troops that followed weeks of protests over a decision to arrest a top judge.

Nasheed was granted prison leave last year for medical treatment in London, where he sought political asylum.

Yameen's 2013 running mate is also living in exile while his former deputy is in jail on a charge of trying to assassinate him.

Several other political opponents and former allies are either in jail on living in self-imposed exile.

The simmering political unrest threatens the reputation of the atoll nation of 340,000 Sunni Muslims, whose pristine beaches and secluded coral islands have long been a draw for honeymooners and other tourists.