By Chathuri Dissanayake

All female migrant workers will need the controversial Family Background Report (FBR) in the future, under new proposals approved by the Cabinet this week despite the report coming under fire from activists for its alleged discriminatory and regressive nature which specifically targets women.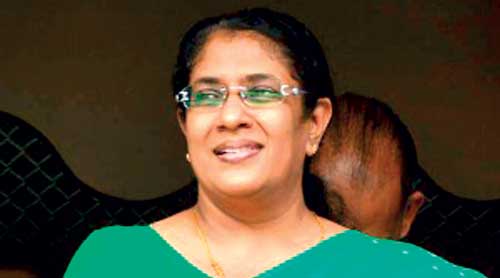 The Cabinet on Tuesday approved a proposal by Foreign Employment Minister Thalatha Athukorala to retain the FBR as a means of evaluating eligibility for women to go abroad. Accordingly, a committee chaired by the Divisional Secretary will evaluate each hopeful migrant's eligibility. The committee, which will include a Child Rights Promotion Officer, Early Childhood Development Officer, Medical Officer of Health and Development Officer assigned by the Foreign Ministry, will meet once a month to evaluate candidates, ministry sources said.

The FBR report faced severe criticism from different rights groups for its discrimination based on gender and employment category. The requirement to file a report on family background was first limited to domestic workers although Cabinet approval was given in 2013 for a blanket regulation affecting all migrant women. However, the Supreme Court approved the circular on a Rights Petition filed in 2013.

A report by UN Special Rapporteur on the Human Rights of Migrants, Francois Crepeau, also highlighted the discriminatory nature of the regulation. In his report to the Government he described the regulation as a "discriminatory practice" which denied women opportunities.

Furthermore, a public interest litigation was filed last year by Priyadharshani Ariyarathna when the ministry amended the regulation to require a FBR on all female migrant workers. In the petition she highlighted that the regulation discriminates women and violates the rights of women based on their gender, age and marital status. Critics have highlighted that the FBR puts the sole responsibility of childcare on women, which places an unfair burden on them.