President Maithripala Sirisena sought clarification from his Cabinet of Ministers on the procedure through which Special Rapporteur on human rights and counter-terrorism Ben Emmerson obtained clearance to meet detainees held under the Prevention of Terrorism Act, Cabinet Co-spokesperson Rajitha Senaratne told the media yesterday.

However, he insisted that the Government had not found fault with the UN representative meeting the detainees.

"The President asked for clarification as there was no clearance obtained from the Defence Ministry. The meetings have been coordinated by the Foreign Ministry after consultations with the Prisons Commissioner. The procedure followed has been in practice during previous visits," Senaratne said at the weekly Cabinet press briefing.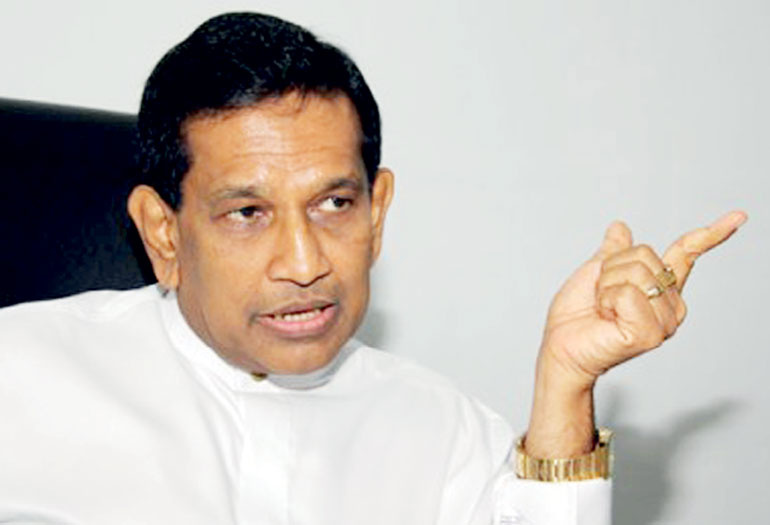 Rajitha Senaratne
Last week Emmerson gave a damning report on the country's reconciliation efforts as per the framework established for promoting reconciliation, accountability and human rights adopted by the UN Human Rights Council resolution.

Senaratne in response said that the Government accepts the criticism given by Emmerson but stopped short of accepting widespread torture at the hands of law enforcement authorities.

"We have to accept as a country that solutions to the issues have been slow to come. We accept that there is still no solution to the issue of political prisoners. There is still no proper solution to the land ownership problem [in the post-conflict Northern Province of the country], there is no end to the issue of missing persons still. So without seeing a solution to primary issues such as these, we cannot say the work is successful. We have problems. We are aware there are also internal forces working against achieving solutions, the international community is also aware of this as well," Senaratne said.

Emphasising that the Emmerson report itself highlighted that the Sri Lankan Government is positively approaching the commitments made toward reconciliation and transitional justice, Senaratne said that the report also acknowledges the constraints the Government is facing in achieving the goals.

Senaratne stressed that the current Government had no intention of following the hardline policy followed by the Rajapaksa regime, stressing that the country was on the verge of being slapped with embargoes as a result of the previous policy.

"We saw what happened when the last regime clashed with the UN. We have to give explanations to the representatives coming from the UN; we are bound to do so as member nations."

However, the country's Justice Minister Wijeyadasa Rajapakshe hit back hard following a tense meeting with the visiting UN official.