New Judge Thurairaja suggests day-to-day hearing

to reduce delays
By S.S. Selvanayagam

The most effective method of reducing delays in cases is for trials and hearings to be handled on a day-to-day basis.

This was the recommendation of Justice Sithampbarampillai Thurairaja, who has been appointed as a judge of the Court of Appeal.

Justice S. Thurairaja, a product of Pussellawa Saraswathi Maha Vidyalayam, is the first Tamil judge appointed to the August Superior Court from the hill country region.

The following is the address he delivered during the ceremonial sittings of the Court of Appeal, presided over by President of the Court of Appeal Justice Vijith K. Malalgoda PC.

Chief Justice and their Lordships of the Supreme Court have set a good example in reducing the backlog by increasing the number of benches and streamlining the manner in which new cases are being heard.

Their lead needs to be followed by all courts. In the original courts there is no excuse for trials not being taken up on a day-to-day basis if our profession is serious about its commitment to professionalism and the interests of litigants and the State.

Children's rights are not affected only in the context of criminal cases. I have been shocked to note, for instance, that cases filed under the Convention on the Civil Aspects of Child Abduction Act No. 10 of 2001 take several years to conclude notwithstanding the fact that our legislation has contemplated such cases being concluded within six weeks.

Such a delay is clearly traumatic for a child, who has already been traumatised by removal from that child's place of habitual residence. The delay perversely helps the parent who has abducted the child.

There is no reason why Courts cannot ascertain from counsel and agree on time periods for the evidence of witnesses or for submissions well in advance of a trial or hearing. Counsel should be held to their time estimates, except in the case of the most exceptional circumstances. Setting time limits in advance helps counsel formulate their cases and strategy in advance and ensures that there is no unnecessary delay.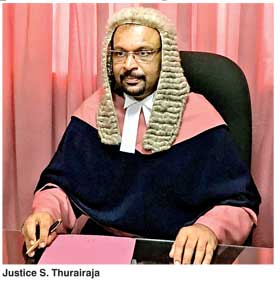 Equally important is for specific times to be allocated for hearings. It is discourteous for the Bench to make attorneys and litigants await their case to be taken for hours on end. It is important for us on the Bench to be conscious of the importance of the time of counsel as well as litigants.

It is important for the Bench to bear in mind that we are expected to be as professional as we expect lawyers to be. We are not dispensing justice based on a divine privilege, or doing favours to litigants, but exercising the judicial power of the people in terms of the Constitution. Respect for attorneys and clients are imperative when viewed from this perspective.

These are hardly measures that are novel or revolutionary. It is disheartening to note that these measures are well entrenched in many judicial systems around the world and that we are much behind.

Another area where we can advance significantly is in the context of embracing technology. Electronic filing of documents and an electronic registry will ensure that we will not have situations of important documents mysteriously disappearing. Documents will be accessible to litigants, judges, attorneys and even the public. Obtaining copies of documents and issuing notices would be a matter of pressing a key instead of long delays and unnecessary dealings with members of the registries, whose valuable time could be spent on more pressing matters. The embracing of technology would also raise numerous legal issues in the context of evidence as well as procedure. But these are matters on which we would need to be proactive.

For instance, we have to take proactive steps to ensure that we have procedures in place to deal with issues pertaining to digital forensics in the world of cloud computing, and especially the international aspects pertaining to the cloud. As greater amounts of data migrate to the cloud various issues pertaining to privacy, security and obtaining of evidence arise.

There are several changes that need to be made to our system and it is important that as professionals we understand that the legal system needs to be constantly evolving and thus welcomes change.

Resistance to change will at best make the judiciary largely irrelevant or more likely an impediment to achieving justice.

The realisation that there are serious shortcomings and that immediate action is needed to remedy the situation is only the first step. I remain hopeful that the Bench and Bar will work together in proceeding beyond this first step.