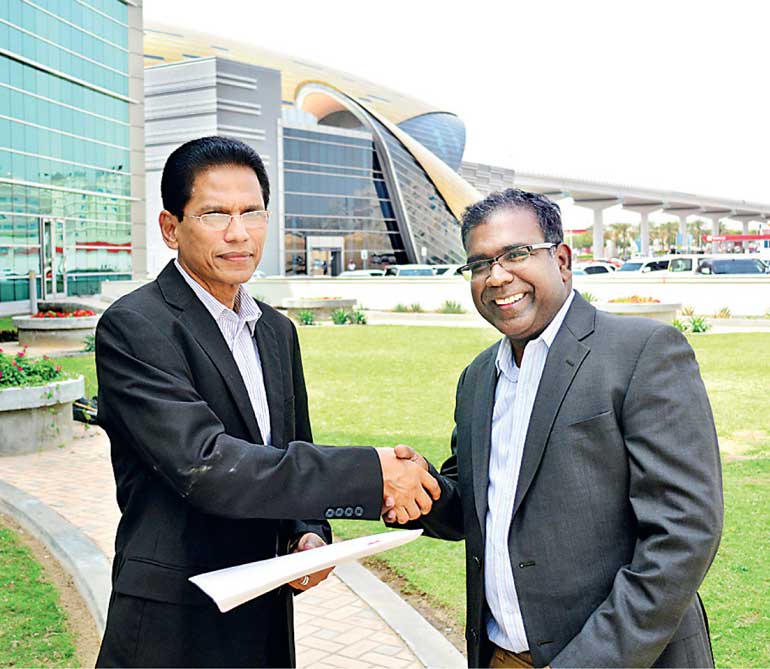 With over 350,000 Sri Lankan migrant workers in the UAE of which a significant number of them with over 5 years of service, CH17 has commenced discussions with focused social and work groups in the UAE for the introduction of a unique 'Privilege Scheme' akin to the UAE's popular Marhaba concept.

Aimed at encouraging increased remittance to Sri Lanka by this high-net white collar segment, CH17 is now developing a fully integrated welfare program to recognise, reward and appreciate the immense contribution made by individuals, which collectively forms the second largest contributor to the country in terms of foreign exchange earnings followed by apparel exports.

Worker remittance is estimated to be worth $7.8 billion, but has unfortunately seen a slight dip over the last couple of months.

This is an informal but highly important sector which the Government of Sri Lanka cannot afford to ignore, CEO of CH17 Jumar Preena who is currently on a brief visit to Dubai said.

Preena is currently holding a series of discussions with members of worker groups, stakeholders and potential partners in Dubai to get this program off the ground within the next few months.

Explaining the project, Preena said that he will look at integrating a series of services such as financial, investments, government privilege services, lifestyle needs and long term social benefits in to a single platform.

We will look into the welfare and social security measures of their immediate family members as well, he added.

"With my personal experience in the middle east, Dubai in particular, I am exposed to their urgent needs and wants and also the expectations. I will work towards achieving these. My focus is on giving this community to enjoy the best of both Dubai and Sri Lanka," he said.

CH17 has already discussed business opportunities with MasterCard International (Sri Lanka) and have a couple of local banks in mind who could play a major role.

"We have identified an expert whose services will be obtained to further develop this concept. "

An MoU was signed yesterday in Dubai with Prakash Leon a versatile professional who has wide experience in the banking sector with an international bank.

Back in Colombo Prakash has held several senior positions in Marketing in sectors such as telco, FMCG, Financial Services, Consumer services etc. Preena is expected to discuss with Sri Lanka Government authorities upon his return to Colombo and share his findings on this program.