---
Army Commander General Shavendra Silva affirms
---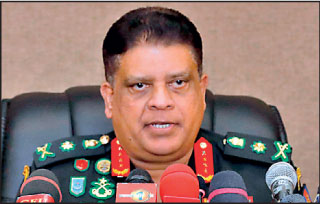 Army Commander General Shavendra Silva
---
Defence Secretary General (Retd.) Kamal Gunarante yesterday reiterated that Sri Lanka tri-forces are capable of handling any national security emergency, insisting that the country does not need such aid from outside.

"The troops are very much capable of protecting our people and the country," he said in response to a query posed during a media briefing held yesterday, in the presence of the tri-forces commanders.

The Indian High Commission yesterday categorically denied speculative reports that it was sending troops to Sri Lanka.

Indian External Affairs Ministry Spokesman on Tuesday set the records straight that India is fully supportive of Sri Lanka's democracy, stability, and recovery.

Army Commander General Shavendra Silva also said Sri Lanka does not require any nation to protect Sri Lanka and its people. "We have proven our capabilities beyond doubt," he stressed.