---
Sumanthiran warns against deviation from path that acknowledges pluralistic society
Country has made positive efforts in this direction in past 30 years
Welcomes President's proposal for new Constitution
Says TNA fully cooperated with Constitutional Assembly process for betterment of country
By Chandani Kirinde

A Tamil National Alliance (TNA) MP yesterday warned that any deviation from the path the country has taken in the past 30 years by meaningfully acknowledging the pluralistic nature of its polity would spell doom for all.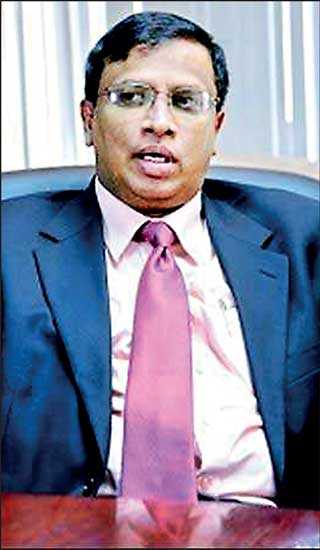 TNA MP M.A. Sumanthiran


"The last 30 years have seen the country making such positive efforts towards resolving issues that have plagued it since independence by meaningfully acknowledging the plural nature of our polity. We still have some distance to go, and that is the direction we must continue in if the country is to prosper. Any deviation from that path will spell doom for us all," TNA MP M.A. Sumanthiran said.

Speaking during the adjournment debate moved in the House to discuss the statement on Government policy presented to Parliament by President Gotabaya Rajapaksa last Friday, Sumanthiran said the Tamil people were still ready and willing to settle this question on the basis of a united, undivided and indivisible country which recognises the diversity and equality of its different peoples and to this end the TNA welcomed the President's proposal that a new Constitution be enacted.

"After the Sirisena-Wickremesinghe Government took office in 2015, a resolution was passed unanimously in this House on 9 March 2016 to convert this House into a Constitutional Assembly. A great amount of work has been done by the Steering Committee and the several subcommittees with the full participation of all the parties in Parliament including the UPFA. We have fully co-operated in this effort in order to finally settle this issue for the betterment of the country," he said.

The TNA MP said that while the President secured a decisive victory at November's Presidential Election, what is troubling about this big victory is that no community other than the majority Sinhala Buddhist people of this country were prepared to repose any confidence in him.

"I am not saying this to cast any aspersions on the President himself, but only in order to flag a very important factor that we cannot ignore if we are serious about national reconciliation and moving forward as a country. The test of popularity of a leader of a country is not whether his own people have confidence in him, but whether the other peoples are prepared to place their trust in him," Sumanthiran stated.

He said that the President himself showed that he was conscious of this fact, in the two comments he made after his victory, one at his oath-taking ceremony at Ruwanweliseya when he acknowledged this fact but very correctly added that he was President of the whole country, even of those who did not vote for him.

"We expected the President to take steps to breach this gap by recognising that our country is rich in diversity with people of different races, religions, languages and cultures. The equal status of each of these peoples is not dependent on their respective numerical strength. This principle must be acknowledged if our democracy is to survive and indeed flourish, and not regress into naked majoritarianism. Regretfully, in his address to Parliament on 3 January 2020, the President has articulated such a regressive position. It was this kind of regressive mindset on the part of the leaders of this country that gave rise to a conflict which resulted in armed hostilities that raged for more than three decades," the TNA MP added.