Says Tamils and Muslims being forced to go to court to win basic rights
Muslim have been deprived of carrying out last rites, while Tamils not allowed to remember dead
Alleges in P'ment 40-50 youth arrested in North and East for putting up FB remembrance posts
Asks Govt. to tell people the real truth of economic issues
---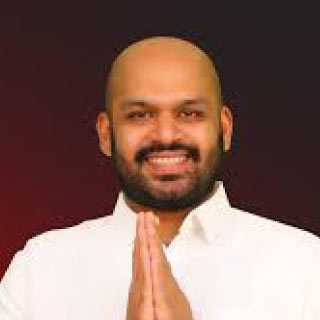 TNA Batticaloa District MP Shanakiyan Rasamanickam
---
TNA Batticaloa District MP Shanakiyan Rasamanickam on Friday lambasted the Government for creating a bogeyman out of minorities to hide its inabilities while failing to address real issues being faced in the country.

"The Government is trying to create unnecessary issues to cover up its inabilities. It is creating a bogeymen to mislead the Sinhalese people," Rasamanickam said during the debate on the votes of the Ministries of Industries and Trade in Parliament.

He said that in the North and East, more than 40 to 50 young men had been arrested over the past few days for putting up Facebook posts, while a 29-year old government servant was arrested as he had been tagged by someone in a Facebook post which had a photo of Prabhakaran.

"They have been arrested under the Prevention of Terrorism Act (PTA). You are ruining their future," the TNA MP charged.

He claimed that there are no issues in this country, but they are being created to cover up the inabilities of the Government. He warned that continued attacks will only corner the Government.

"Look at the Muslims. They are asking to perform their last rites according to their faith. They live all their lives according to the Qur'an, and I am ashamed – as a Sri Lankan – to see what is happening, and the Muslim MPs who voted for the 20th Amendment, too, should be ashamed of themselves," MP Rasamanickam told the House.

He said that today, minorities are being forced to go to court to win their basic rights.

"There is a mother or father who wants to remember a dead son by lighting a lamp. For them, that is their son, and it does not matter if he was in the LTTE or not. Tamils are going to court to win the right to remember their dead, while the Muslims are going to court to win the right to bury their dead," he said.

Rasamanickam said instead of making bogeymen of minorities, the Government should tell the Sinhalese about the real economic issues the country is facing.