---
Transparency International Sri Lanka (TISL) today unveiled the SMS voting platform for the public to crown the winner of Integrity Icon 2019, the campaign to 'name and fame' honest public officials. The biographical videos of the Icons, detailing their work can be viewed on IntegrityIcon.lk.

Integrity Icon seeks to recognise those who go above and beyond the call of duty to serve the public with integrity. Over 100 nominations were received for Integrity Icon 2019 from across all 25 districts during the nomination period from June to August 2019. These nominations were then painstakingly reviewed by a panel of 5 judges who following interviews selected the final five icons.

The panel of judges comprised retired Additional Auditor General and National Integrity Award winner Lalith Ambanwala, former Additional Secretary to the Ministry of Public Administration and Chairman of the Marga Institute Asoka Gunawardena, former Editor in Chief of multiple national newspapers Sundara Nihathamani De Mel, senior journalist M.S. Thevagowry and civil activist Maithreyi Rajasingam AAL.

A key element of the Integrity Icon campaign is public engagement from the nominations period through to the selection of the winner of Integrity Icon 2019. The public can now vote for their favourite Icon via SMS. Type ICON CANDIDATE NUMBER and send to 011 588 26 26.
---


Meet the Icons
A.M.A.S. Amarasinghe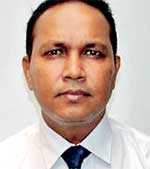 As an Assistant Superintendent of Customs at the Sri Lanka Customs Central Investigation Bureau, Amarasinghe has played a lead role in many successful raids and prosecutions carried out by the bureau. Amarasinghe identifies the Customs department as a key revenue earner for the state and is committed to the belief that these revenues should be utilised to improve public services.

ICON 1 to 011 588 26 26

https://youtu.be/c7jPkPVwu7A
---
B.K.P. Chandrakeerthi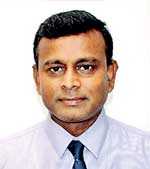 As the Director General of the Coast Conservation Department, Chandrakeerthi took the lead in implementing the Department's online approvals system. Having identified one-on-one interactions between clients and department personnel as providing opportunities for corruption, Chandrakeerthi deployed an online approvals system to minimise such interactions and automate the approvals process. Throughout his career in public service Chandrakeerthi has displayed a demonstrable commitment to honesty and integrity.

ICON 2 to 011 588 26 26

https://youtu.be/YJg11W7nBEo
---
K. Kunanathan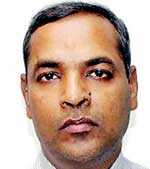 As Divisional Secretary for the Verugal Division in the Trincomalee District, Kunanathan's strong anti-corruption stance has led to improved public service delivery at the Secretariat. Embracing the potential of digital technology to combat corruption, Kunanathan introduced an online applications and approvals process for various services offered by the Secretariat. In addition to this, Kunanathan has also been swift to initiate action on officials accused of corruption. Kunanathan has also taken on the responsibility of implementing many social welfare and community development projects in the Verugal area.

ICON 3 to 011 588 26 26

https://youtu.be/piTPjWA7yVE
---
P.A.C. Priyadarshani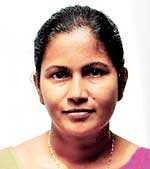 Corruption in Grade 1 enrolments at public schools is a major issue faced by the general public annually. The Principal of St. Mary's College, Mathugama, Priyadarshani developed a unique scoring system to mitigate and prevent such corruption. Her merit-based enrolment system has won her praise and applause from all quarters in her community but she has also met the ire of political authorities with courage. Her efficient use of limited resources to develop facilities at St. Mary's College including the introduction of e-boards and sports facilities has earned her many commendations.

ICON 4 to 011 588 26 26

https://youtu.be/sG3lGdOa78M
---
Dr. T. Sathiyamoorthy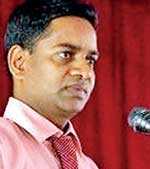 The health sector is constantly plagued with accusations of corruption and malpractice. In such an environment, the Director of the Jaffna Teaching Hospital, Dr. Sathiyamoorthy stands apart as a medical administrator who tirelessly strives to ensure the welfare of his patients. Dr. Sathiyamoorthy identifies dereliction of duty in the health sector as a major corruption issue and has strived towards combating this by instituting several measures including prohibiting private consultancy by doctors whilst on duty at the hospital. His actions have earned the Jaffna Teaching Hospital a reputation amongst patients as being an exceptional health service provider.

ICON 5 to 011 588 26 26

https://youtu.be/wZ4rvj77vhY