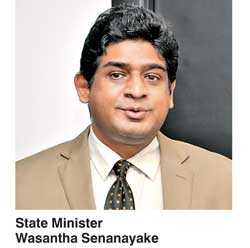 By Shannon Jayawardena

State Minister Wasantha Senanayake officially handed over the historical Freudenberg book to the Delegation of German Industry and Commerce in Sri Lanka (AHK Sri Lanka) as a symbol of the long-lasting partnership between the two countries last week.

The historical document, dating back to the 19th Century, contains all German-Sri Lankan business relations with the example of the Consul of the German Empire in Ceylon to represent German interests in Colombo Philip Freudenberg, who founded Freudenberg and Company in 1873.

Minister Senanayake said: "Freudenberg is one of the oldest relationships we've had in the country, probably even the oldest business entity in Sri Lanka. It was in 1953 that Robert P. Senanayake, second son of the first Prime Minister of Sri Lanka, D.S. Senanayake, founded Freudenberg and Co. (Ceylon) Ltd."

The official handover ceremony, which transferred the book to the Delegation's office in Colombo in the presence of Devinda Senanayake and the German Ambassador in Sri Lanka Jörn Rohde, marked a symbolic representation of the continuous and fruitful business relations between the two countries.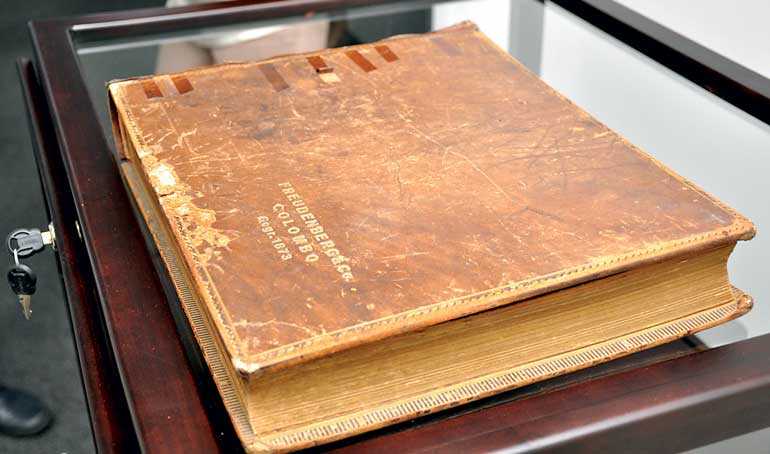 Ambassador Rohde stated: "The Freudenberg book is of great symbolic value for Sri Lankan-German business relations. Both countries are linked with positive economic connections for a long time and Germany is committed to further strengthening these bonds." It was noted at the event that German-Sri Lankan business relations witnessed a record high in 2017 with an increase of exports from Sri Lanka to Germany by 13% to € 654 million while German exports to Sri Lanka grew by 81% to € 571 million, resulting in bilateral trade volume of € 1.25 billion.

Delegation of German Industry and Commerce in Sri Lanka Chief Delegate Andreas Hergenrother said: "Our official mandate is to promote German-Sri Lankan business relationships. We are working both ways and are supporting many local companies through business delegations travelling to both countries, focusing on sectors such as IT andsolar energy among others."

He also noted that there would be three business forums organised promoting FDIs from Germany to Sri Lanka and a sourcing delegation from Germany looking for partners from the textile, apparel and rubber industries will visit in September.

Alongside the official handover of the Freudenberg book, the Delegation of German Industry and Commerce in Sri Lanka signed a Premium-Platinum partnership with DIMO, representing over 30 German companies.

This is also a symbol that Sri Lankan companies are very attached to German offers and relations and the delegation believes that the country has so many opportunities to offer in terms of investment and economic growth.

Pix by Lasantha Kumara