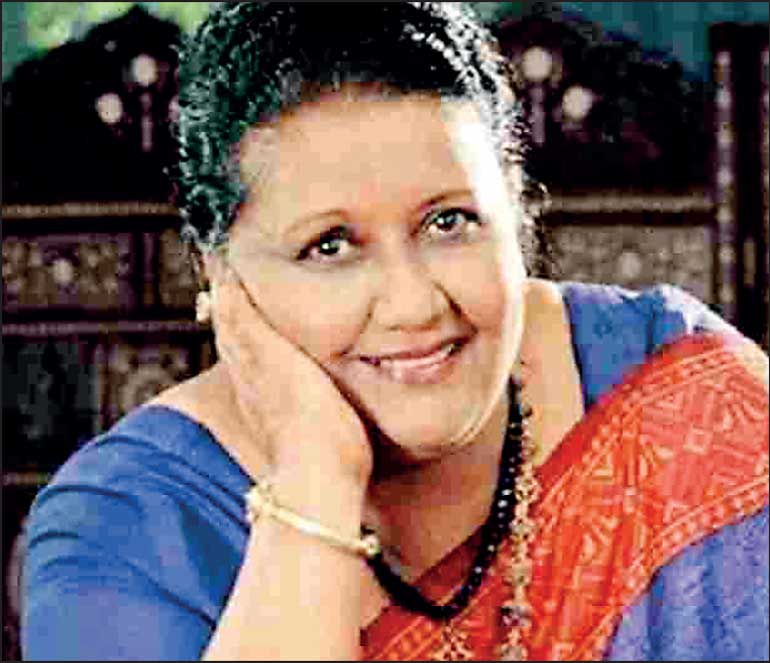 Dr. Sumitra Peiris
---
The country's first female filmmaker, Dr. Sumitra Peiris passed away on Thursday while receiving treatment at a private hospital in Colombo.

Born in 1934, she was aged 88 years at the time of her demise. She was the beloved wife of the legendary pioneer of authentic Sri Lankan cinema late Sir Lester James Peiris.

Sumitra Peiris emerged as a top idol in the country with over 10 films to her credit and expertise as a screenwriter, director, producer, and editor.

Her outstanding contribution towards the advancement of Sri Lankan film cinema working alongside her husband, the late Sir Lester James Peiris, who is world-renowned as the Father of Sri Lankan Cinema, is to be celebrated.

She started off her own cinema director debut with her first film "Gehenu Lamai", which was a box office hit and managed to bag many awards at the film festivals of the time, and her second film "Ganga Addara" was also another box office hit.

Her contribution to the development of Sinhala cinema includes award-winning films such as "Gehenu Lamai", "Ganga Addara", "Yahaluvo", "Maya", "Sakman Maluwa" and "Vaishnavee".

She won 12 international awards and 12 national awards for Best Editor and Director plus, was honoured with the title of "Kala Keerthi" by the Government of Sri Lanka 2005, the "Order of the Rising Sun, Gold and Silver Rays" by the Government of Japan in 2021, also by an Honorary Doctorate from the University of Kelaniya for her notable contribution to the local cinema.

Dr. Sumitra Peiris also served as Sri Lanka's ambassador to France and Spain from 1996-1999 and was also assigned the ambassador of Sri Lanka to the United Nations.