---
Ten journalists working in the Northern Province of Sri Lanka have been recognised for their commitment to using the right to information (RTI) for public interest journalism.

They were chosen from among 19 journalists who submitted 59 media stories published or broadcast between September 2018 and January 2019. These entries were evaluated by an independent panel of judges.

The first place was won by Kumarasamy Selvakumar, a web journalist based in Karaveddy, Jaffna District, who reports for 'Thinakaran' newspaper.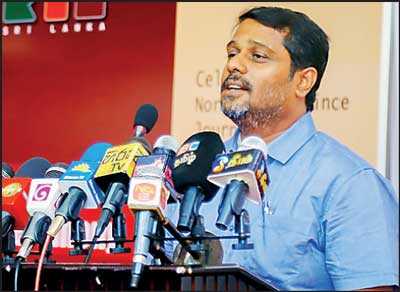 Dr. S. Raguram, chair of awards jury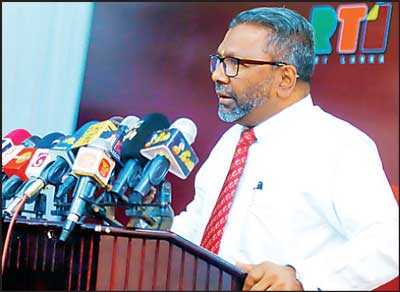 Arumaiththurai Jaseekaran, a web journalist from Kondavil, Jaffna District, who works for Vakeesam.com, a news and current affairs website, was placed second. Kanapathipillai Kumanan, the Mullaitivu correspondent for 'Virakesari' newspaper, came third.

They received their certificates and plaques from Northern Province Governor Dr. Suren Raghavan, at an awards ceremony held in Jaffna on 5 April. These journalists will get to visit India shortly to learn how RTI is being used by journalists and civil society activists.

Presenting the awards, Dr. Raghavan commended journalists' efforts to use RTI but urged them to remember their right to responsibility when reporting. He also pledged to proactively disclose, through official websites, all information related to development projects of the Northern Provincial Council.

The award ceremony marked the culmination of a six-months-long capacity building activity by the Jaffna Press Club (JPC) in partnership with International Media Support (IMS) – both non-profit entities committed to improving the quality of journalism. Under this program, 30 journalists (which included six women) working in the districts of Jaffna, Kilinochchi, Mannar, Vavuniya and Mullaitivu were trained in using RTI for journalism. They were subsequently mentored for 18 weeks while they filed RTI applications and pursued stories of their choice which appeared in their respective media outlets.

Digital media outlets, particularly online news portals, have provided more space for the resulting stories. Some stories also appeared in newspapers or on television. Story topics ranged from investigating how local government bodies manage public funds and award tenders, to unravelling the disbursement of state lands and subsidies.

"We evaluated these media stories under several criteria, such as the effective use of RTI in the story, good investigative skills, adherence to basic media ethics, as well as the overall quality of reporting and the visual appeal in presentation," says Dr. S. Raguram, senior lecturer in media studies at University of Jaffna, who headed the judging panel.

He added: "We appreciate the interest shown by journalists in using RTI. While it is a good start, we noted that many stories lacked sufficient context. Journalists would also need to follow up on some stories to see what happens after initial publication. Problem solving takes time, effort and persistence."

Other members of the judging panel were Shanmugaraja Yogaratnam (Ratheyan), a senior journalist who worked as chief editor of two Tamil dailies with more 40 years of professional experience, and Kiruthiga Tharumarajah, formerly an assistant lecturer in media studies at University of Jaffna.

JPC Coordinator Thayaparan Ratnam says: "We hope that our journalists continue to the knowledge and skills gathered through this training for the benefit of citizens in the North who are still recovering from their suffering due to the civil war. We expect more proactive disclosure of public information by the Government in the future, so that the vision of RTI can be fully realised."

Dr. Ranga Kalansooriya, Asia Advisor of IMS, speaking at the award ceremony highlighted the need to stay engaged with the trained journalists. Lawyer and RTI trainer K. Aingkaran moderated a session where trained journalists shared their experiences in submitting RTI applications and obtaining information from various public authorities.

Jaffna Press Club is an apolitical, not-for-profit organisation of media professionals working across the Northern Province of Sri Lanka. It is governed by a board of office bearers elected by journalist members, it is committed to safeguarding media freedoms and promoting greater media professionalism. https://www.facebook.com/JaffnaPressClubOfficial/

International Media Support is a non-profit organisation working to support local media in countries affected by armed conflict, authoritarian rule and political transition. Across four continents, IMS helps to promote press freedom, strengthen professional journalism and ensure that media can operate in challenging circumstances. https://www.mediasupport.org/