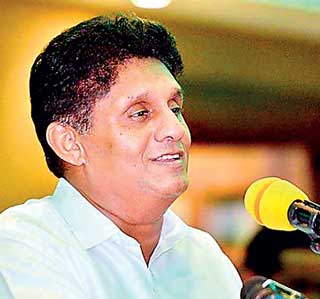 Opposition Leader Sajith Premadasa
---
Opposition Leader Sajith Premadasa has alleged the country has become a prey ground of many powerful countries in the world.
The Leader of the Opposition said that the whole country is heading towards a deep abyss day by day due to the reckless actions of the Government and said that tears, pain, deprivation, stress and grief are heard and seen all over the country today.
The Opposition Leader made these remarks while participating in a meeting held in Vavuniya Town Hall recently.

The Leader of the Opposition participated in a number of social welfare programs in the North and East, the most important of which are the 'Sakwala' and 'Samagi Jana Balawegayen Husmak'. The Leader of the Opposition said that he and the Samagi Jana Balawegaya would take up the challenge of rebuilding the dilapidated country and called on people to rally enthusiastically for it.