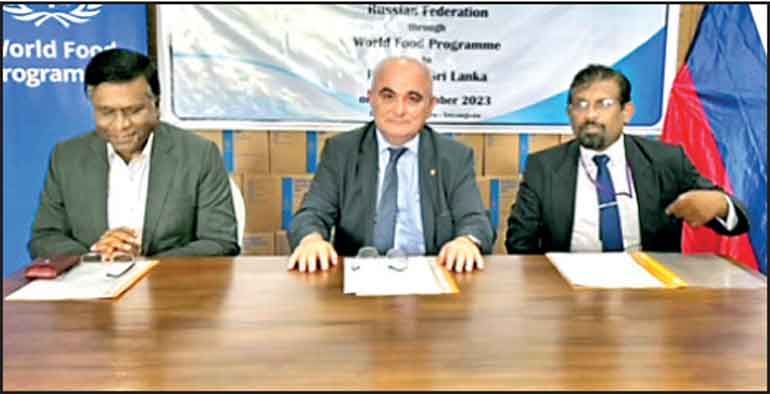 Russia recently donated 352 tons of sunflower oil enriched with vitamins and minerals to the people of Sri Lankan via the World Food Program.

Addressing the presentation ceremony, Russian Ambassador Levan Dzhagaryan pointed out that one of the purposes of the Russian foreign policy is to promote international cooperation in solving economic, social, cultural, and humanitarian problems. In terms of these aspects, the Russian Federation never stays on the sidelines. "Despite all the challenges faced by our country, we will continue supporting our friendly states," the Ambassador said.

"Our aim is always humanitarian, our actions are based on the principles of respect for independence and non-interference in domestic affairs. We never impose any conditions on aid – neither political nor economic," he added.

"We live in troubled times, marked by diseases, drought, climate changes and geopolitical instability. The only way out for nations is to come together, to collaborate where possible, to compromise where needed. Let me once again confirm that Russia's willingness to support the friendly people of Sri Lanka will continue," Russia's Ambassador emphasised.