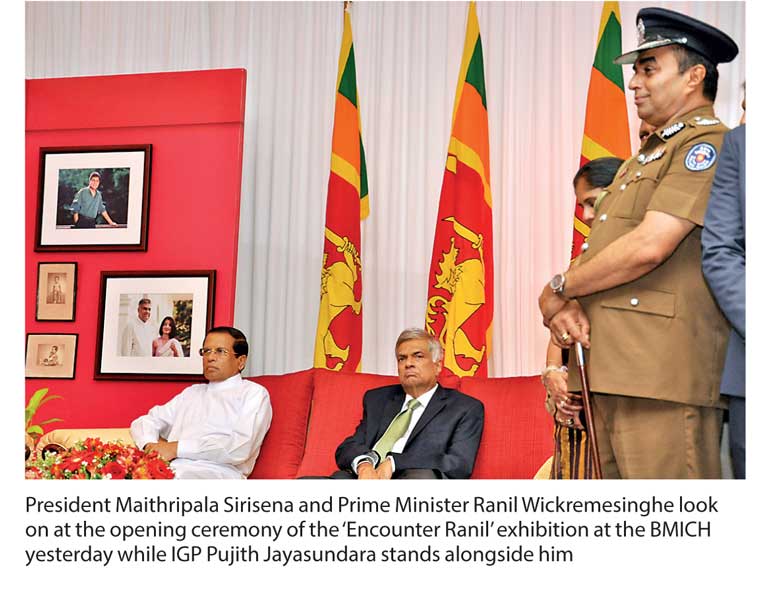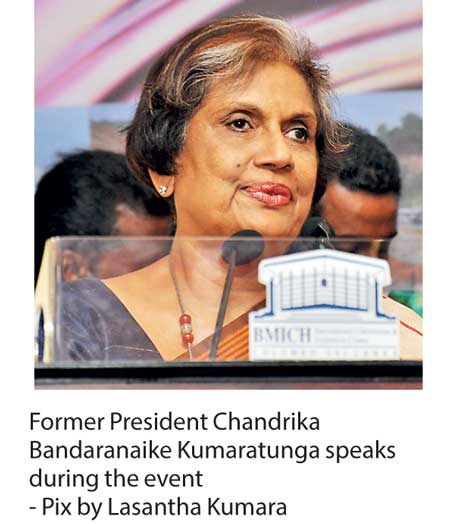 Taking a trip down memory lane, former President Chandrika Bandaranaike Kumaratunga yesterday spoke at length of her longstanding friendship with her erstwhile political rival and current ally, Prime Minister Ranil Wickremesinghe.

Speaking at the opening ceremony of a photography exhibition titled 'Encounter Ranil' showcasing the 40-year political career of Prime Minister Wickremesinghe, Bandaranaike noted the "sacrifice" made by him in the run-up to the January 2015 presidential polls.

Wickremesinghe's name had already been proposed by the UNP as the Common Candidate, she said, but various considerations had to be taken into account before making a final decision. Some parties had already approached then Sri Lanka Freedom Party (SLFP) General Secretary Maithripala Sirisena, and it was up to Bandaranaike to make the partnership happen.

Following a two-hour discussion, she recalled, Wickremesinghe readily agreed to back Sirisena's candidacy, with no hesitation, barring just two questions - 'will Maithri finally agree?' and 'can we trust him?' Bandaranaike said she had responded in the affirmative.

"That was a huge sacrifice he made," she said, recalling that Wickremesinghe managed to get the entire UNP to back Sirisena, an SLFPer.

"Two major parties that have opposed each other for decades have now come together," she said, adding that their leaders have been able to be bigger than their parties.

Wickremesinghe has also been steadfastly unfazed by criticism levelled against him, said Bandaranaike. The UNP and the SLFP are now engaged in a daunting process, she said, to work together towards a common goal, setting aside their past hurt and differences for the betterment of the country. Bandaranaike expressed her confidence that the leaders in the Government have the qualities needed to complete this task.