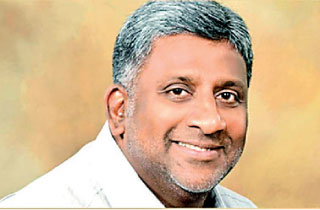 Chief Government Whip and Minister Prasanna Ranatunga
---
Chief Government Whip and Minister Prasanna Ranatunga yesterday said the Sri Lanka Podujana Peramuna (SLPP) has decided to unconditionally support the 2023 Budget.

"The SLPP will provide the maximum necessary support to overcome the economic crisis and support the 2023 Budget which has laid out fundamental reforms," he told journalists in Katunayake.

Minister Ranatunga emphasised that the SLPP had not made any demands upon President and Finance Minister Ranil Wickremesinghe in exchange for their cooperation.

"The SLPP will cooperate with the President who was elected with the full support of the party," he pointed out.