Opines SL Govt. has violated many conventions and treaties it promised to uphold
Says attack on Wickramatunge shows a larger problem on independent journalists in SL
Wickrematunge's daughter says tribunal delivered justice to her father's death
---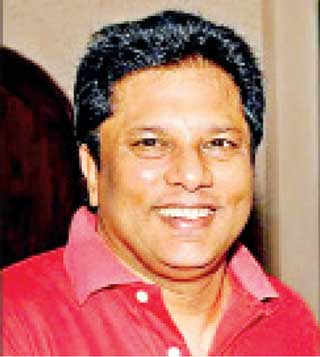 Lasantha Wickrematunge
---
The People's Tribunal on the Murder of Journalists at the Hague announcing its verdict this week indicted the Sri Lankan Government of human rights violation allegations against it including the 2009
murder of prominent newspaper editor Lasantha Wickrematunge.

The tribunal also opined that the Sri Lankan Government as well the governments of Mexico and Syria had also violated a number of other conventions, treaties and other international, regional and national legal instruments which they had undertaken to uphold.

While the tribunal was set up by Reporters Without Borders, Free Press Unlimited and the Committee to Protect Journalists has no legal powers to convict anyone, the tribunal aims to raise awareness, pressure governments and gather evidence.

After nearly a year of hearings and over fifty witness testimonies from relatives, journalists and experts, the tribunal delivered its verdict on 19 September, where the Sri Lankan Government was found guilty of "grave violations of the international human rights of journalist Lasantha Wickrematunge, specifically the right to life, the right to freedom of expression and the right to an effective remedy."

"The Government violated Wickrematunge's right to freedom from discrimination based on political opinion," Judge Eduardo Bertoni said. Judge Martina Forti, highlighting Wickrematunge's case, stressed that the audacious attack on one of Sri Lanka's best-known and most outspoken journalists shows a larger problem that independent-minded journalists in Sri Lanka faced during that time and are still facing today.

Several prominent Sri Lankans including Centre for Policy Alternatives Executive Director Dr. Paikiasothy Saravanamuttu, Bashana Abeywardana from Journalists for Democracy in Sri Lanka, Sandya Eknaligoda wife of disappeared journalist Praneeth Eknaligoda and journalist Dilrukshi Handunnetti gave testimony at the hearings.

Following the indictment, the slain editor's daughter Ahimsa Wickrematunge said: "The People's Tribunal has achieved justice for my father which the Government of Sri Lanka failed to do in 13 years." She said that the judgement has given renewed strength and hope to her and she sees it not only as a victory for families like hers hoping for justice for their loved ones but as a clear message that perpetrators of such crimes cannot evade justice.

"My family express our undying debt and eternal gratitude to the People's Tribunal, Free Press Unlimited, Committee to Protect Journalists. and Reporters Without Borders for their dedicated hard work and collaboration in bringing this project to life and to each and every person who contributed," she added via a message on Twitter.

Wickrematunge was assassinated on 8 January 2009, by an unidentified group believed to be connected to the Sri Lankan Military.