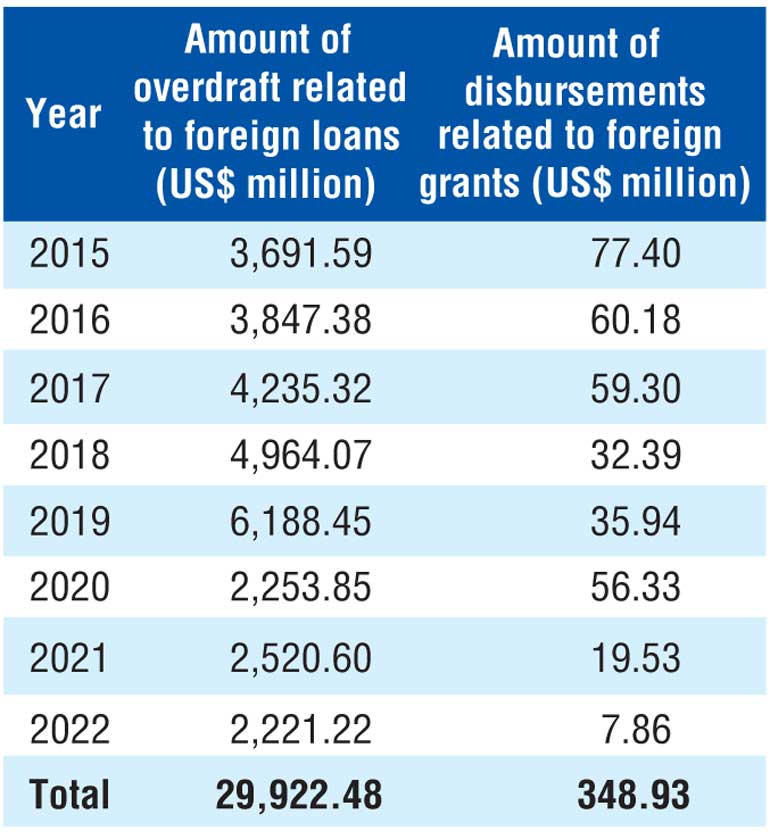 Sri Lanka's foreign borrowings in the past seven years were valued at $ 30 billion, Parliament was told yesterday by State Minister of Finance Shehan Semasinghe.

He made this revelation in response to a question raised in Parliament by SLPP MP Premanath C. Dolawatte.

Semasinghe said the amount of loans received by the Sri Lankan Government from 1 January 2015 to 31 December 2022 from foreign countries, agencies and banks was $ 29.92 billion. The value of grants received was $ 349 million. State Minister of Finance further stated that the loans and grants have been used for the specific purposes for which they were obtained.