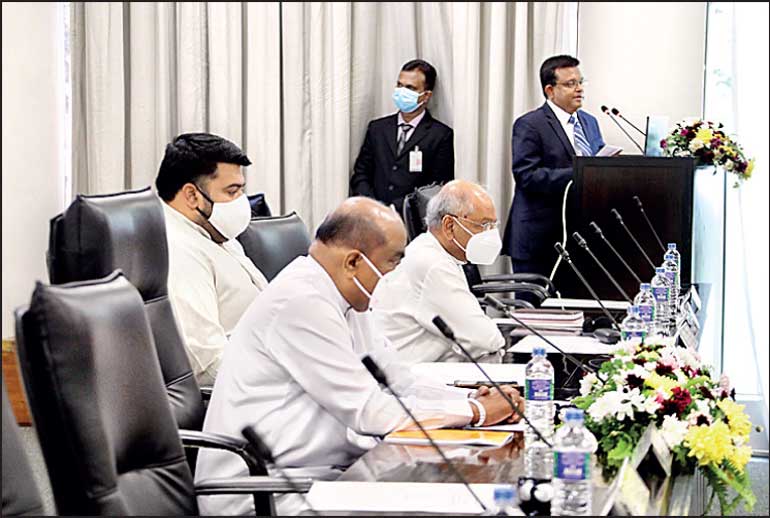 Parliamentary Liaison Committee discusses ways to strengthen committees
Proposes more public engagement for committees such as Public Petitions Committee
Ministerial Consultative Committees may shift to relevant ministry
---
Parliament is considering seeking the assistance of experts and researchers for its important committees, such as the Committee on Public Finance (COPF), the Committee on Public Enterprises (COPE) and the Committee on Public Accounts (COPA).

Secretary General of Parliament Dhammika Dasanayake said the idea was mooted at the Parliamentary Liaison Committee which met yesterday chaired by Speaker Mahinda Yapa Abeywardena.

Leader of the House and Foreign Minister Dinesh Gunawardena, Chairman of the Committee on Public Finance Anura Priyadarshana Yapa and the Minister of Trade Bandula Gunawardena were among those present at the meeting.

Yapa pointed out that the assistance of experts as well as researchers was very much needed as committees such as the Committee on Public Finance had to meet daily during the budget period and discuss and approve economic and financial regulations.

The Leader of the House supported this move and said the assistance of experts was vital for special committees.

He also proposed amending the Standing Orders and holding Ministerial Consultative Committee meetings within the Ministry should be explored and through that more officials could be involved.

In addition, attention was drawn to the possibility of holding committees with public engagement such as the Committee on Public Petitions outside Parliament, the Secretary General said. He also said that the members of the committee had instructed him to look for a place to use a Government building outside the Parliament premises for this purpose.

Minister of Trade Bandula Gunawardena as well as the Minister of Environment Mahinda Amaraweera pointed out the need for researchers to make the MPs more aware of the issues that need to be addressed during parliamentary debates.

The Liaison Committee meets once in two months under the chairmanship of the Speaker. At the meeting the Secretary General said that officials were currently being contacted online at many committee meetings and that steps had been taken to update the website and make the information of the committees more accessible to the public.