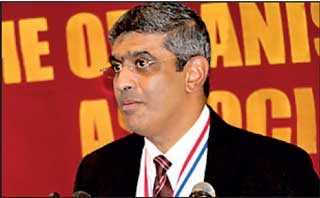 OPA Sri Lanka President Dulitha Perera
---
OPA Sri Lanka President Dulitha Perera yesterday reiterated its stance over the new Cabinet appointments.
Regarding OPA's stance over the new Cabinet appointments and expressing its deep concerns over how the incumbent regime is tackling the prevailing crisis in the country, OPA said:

All political parties must get their current national list MPs to resign and be replaced by mutually agreed subject matter experts and to take up appointments as the new Cabinet

President should allow subject matter experts to take unhampered decisions in the best interest of the country without executive intervention

Despite multiple proposals been submitted by OPA to overcome the current situation, one of the most recent proposals (highlighted above), the Government has completely disregarded expert opinion in OPA's proposals and went on reappointing cabinet ministerial positions. OPA reaffirms its original stance.