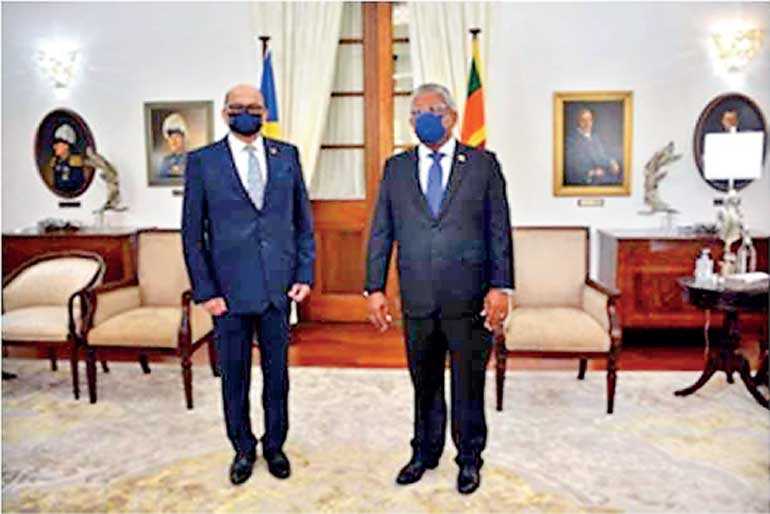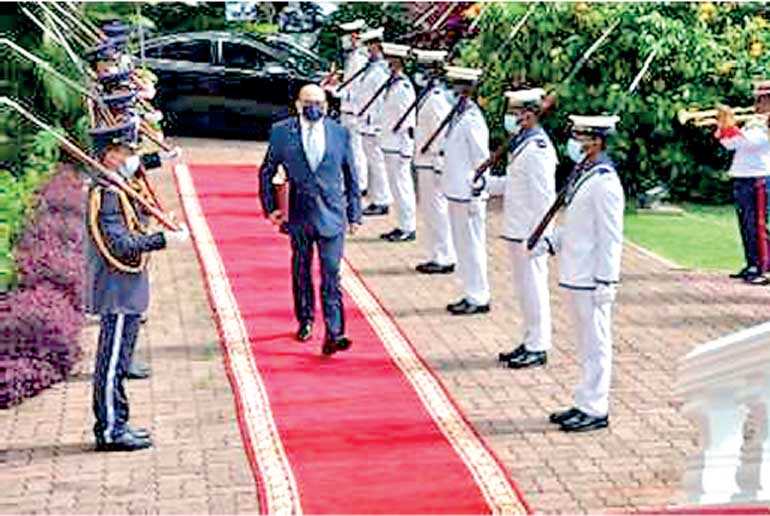 High Commissioner Srimal Wickremasinghe presented Letters of Credence to the President of the Republic of Seychelles on 20 April. The ceremony held at the State House in Seychelles was attended by the Minister of Foreign Affairs and Tourism, the Principal Secretary of Foreign Affairs, the Director General for Bilateral Affairs in the Foreign Affairs and the Attaché of to the High Commission.

Following the presentation of credentials, High Commissioner Wickremasinghe had a one-to-one meeting with President of the Seychelles Ahamed Afif, Vice Mayor of Victoria David Andre and Minister for Fisheries Jean Francois Ferrari and Minister of Health Peggy Vidot. The High Commissioner expressed his keen interest to further enhance the friendly relations and close cooperation between the two countries to new heights.

While congratulating the High Commissioner, the President wished him success in his new assignment and warmly recalled the longstanding bilateral relations between the two countries.

The ceremony included taking of an official photograph and a Guard of Honour according to a 'National Salute'.

High Commissioner Srimal Wickremasinghe, a Sri Lankan diplomat with past experience, was the former Deputy Chief of Mission of Sri Lanka in Austria and Deputy Permanent Representative of Sri Lanka to the United Nations (UN) in Vienna from 2009 to 2015.

He was previously the General Secretary of the International Olympic Academy Alumni Association of Ancient Olympia, Greece and had worked in the private sector in the United Kingdom. He has participated in numerous trade and economic relations and negotiations with the largest banks Europe to secure funding for infrastructure development projects in Sri Lanka.