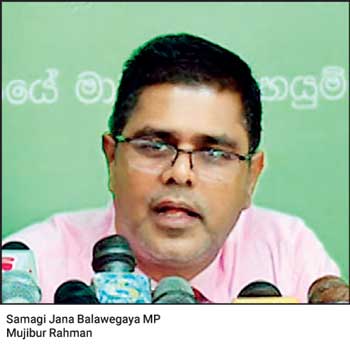 Samagi Jana Balawegaya MP Mujibur Rahman yesterday resigned from his seat in Parliament to contest for of Colombo Mayor.

Rahaman announced he will step down from Parliament following a decision taken by the working committee of his party.

"I have stood for the people and spoke on their behalf in Parliament," he said, extending appreciation to those who voted for him at the last election.

Ahead of the Local Government elections, SJB made the decision to nominate Rahman to run for the position on the party's behalf.